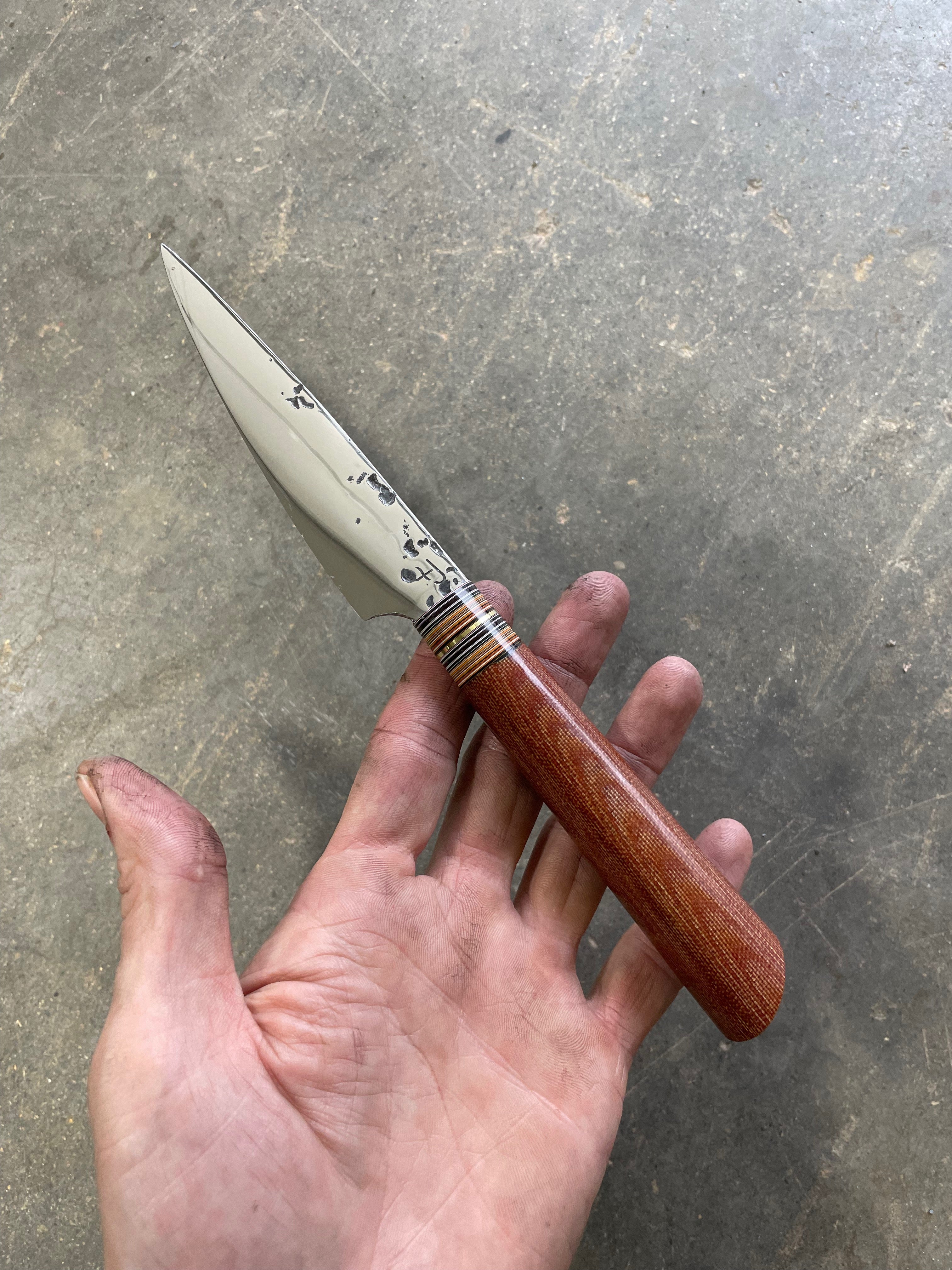 The Kitchen Essentials: 10 Must-Have Kitchen Accessories
1. Primeaux Kitchen Altar Cutting Board
We make these beautiful cutting boards from drops of our super select wood burls. Specifically, we love the claro walnut.
2. Wall mounted magnetic knife holders
We love having easy access to our knives while preparing meals and we love to be able to gaze upon our beautiful collection while we're not.
3. Silicone baking mats
Discovering these a few years ago was such a game changer. These mats prevent sticking and burning, especially when it comes to tender pastries and sugary treats that like to caramelize on the bottom of the pan.
4. Rice rinsing bowl
This simple bowl makes such a difference when it comes to preparing the perfect rice, the design allows you to thoroughly rinse the rice to clean it as well as open up the beautiful aroma. Once the cloudiness reduces, you can easily drain the rice without losing it down the drain. We don't typically recommend single use kitchen tools but this one is unmatched, and it could be used as a pasta strainer or for rinsing greens in a pinch.
5. Electronic thermometer
There's lots of brands out there that range in price from Thermapen on the high end to economy models off Amazon….Whichever way you go, an electronic thermometer is clutch in preparing meats and casseroles perfectly.
6. Box grater
This old fashioned style super sharp cheese grater has options for many different thicknesses, and it catches everything conveniently in the middle…..what can we say, we love cheese.
7. Bonsai shears
These may not be intended for the kitchen, but we love to have a pair handy in our kitchen. These solid carbon steel sheers are excellent for things like cutting into packages or breaking down a raw chicken.
8. Fish spatula
This style of spatula is great for flipping heavy and fragile things whether fish on a skillet or a brisket on the smoker.
9. Ramekins
These small open containers are great for putting all your prepared ingredients into, so you have everything pre-measured and easily accessible when things get busy in the kitchen
10. Tasting spoon
We love to have a special spoon right there for us while we're preparing dinner….while yes, any spoon will work for this, why not have a perfectly measured, clean and dedicated tool for the important task of making sure everything is perfectly seasoned.
‍
We hope you enjoy using spectacular kitchen tools as much as we do!
xoxo The Primeaux Team*