Article: Announcing A Podcast for Knife Enthusiasts and the Knife-Curious Alike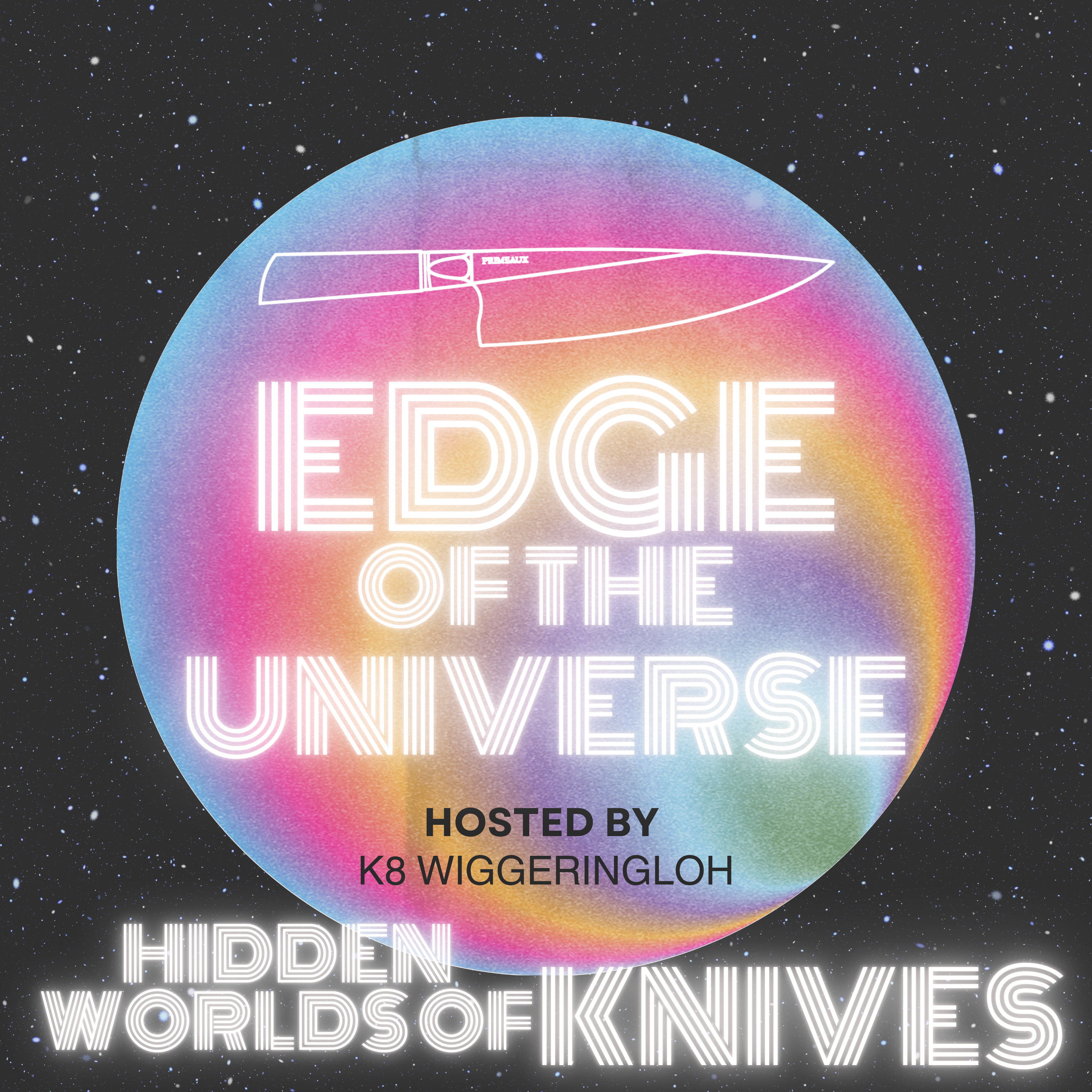 Announcing A Podcast for Knife Enthusiasts and the Knife-Curious Alike
We are absolutely thrilled to announce the launch of our brand-new podcast, "Edge of the Universe: Hidden Worlds of Knives." This is a brief journey into the vast, captivating universe of knives, guided by our very own co-founder, Kate Wiggeringloh.
Kate, known for her deep knowledge, passion, and lifelong fascination with knives, is eager to take you on an exploration through the knife cosmos. From the gleaming allure of Damascus steel to the transforming trends in modern knife designs, this podcast is poised to dig into every fascinating facet of the knife world. Be careful, these facts are so sharp you might just learn something!
"Edge of the Universe" isn't just for the seasoned knife maker or the committed knife collector. It's for the knife-curious, the design enthusiast, the history buff, the lover food and everyone in between. Our goal is to create a bridge between the knife community and those who are keen to learn more, to share the passion and dedication and diverse voices of artists and knife lovers that make this field so unique.
In each short episode, we'll dive into a wide array of topics that go beyond the blade. First we will focus on education and have a few fun discussions with some of Kate's favorite creators. Next, we will look at the artistry, craftsmanship, and innovation behind the knives we know and love, and the ones we have yet to discover. Kate will be talking to industry experts, artisans, collectors, and enthusiasts to give you diverse perspectives and enriching discussions. Does this intrigue you? Email Kate to get involved!
"Edge of the Universe" also aims to foster a deeper connection with our listeners. It's not just about talking - it's about learning, sharing, and growing together. We look forward to building a thriving community of listeners who share our love for knives, or are just beginning their journey into this exciting world.
The first episode of "Edge of the Universe: Hidden Worlds of Knives" is set to release soon, and we can't wait to embark on this journey and blast off with all of you. Stay tuned for updates and make sure to subscribe so you don't miss out on any episodes.
We're excited to cut deeper than ever before and explore the heart of the knife world. So strap in, sharpen your senses, and get ready to traverse the edge of the universe with us.