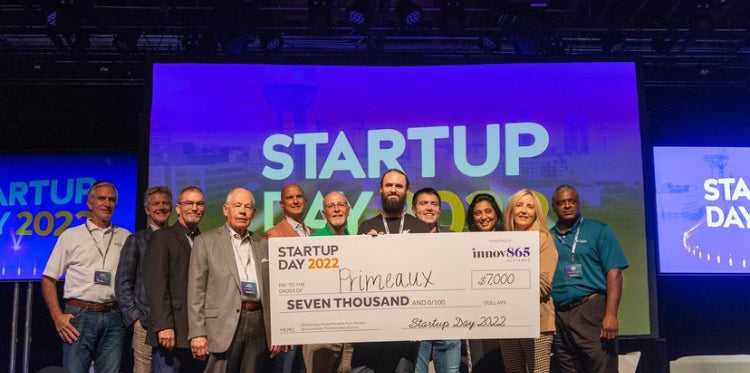 Primeaux Won Innov865 Alliance Startup Day 2022 in Knoxville!
On Tuesday, September 20th 2022, John Phillips of Phillips Forged and Primeaux won the audience choice during 
Innov865
 Week's premier event, 
Startup Day
, an annual pitch competition and celebration of Knoxville's thriving entrepreneurial community!

Primeaux was selected based on its merit of being among some of the best new businesses in Knoxville, Tennessee.
Watch John Phillips' winning pitch below:
Curious about the other pitchers? Well, You can watch the full live stream of the event here.
John Phillips showcased Primeaux to a panel composed of venture capitalists, angel investors and industry leaders. Pitches are followed by a Q&A from the panel about their business and why they chose to grow their company in Knoxville. Cash prizes are awarded through crowd participation. Primeaux won the grand prize of $7,000 and the audience choice award! We are honored to have had the incredible experience. Thank you to everyone that voted and continues to support us on this journey! You can read more about Startup Day 2022 here.
Follow our IG for more!