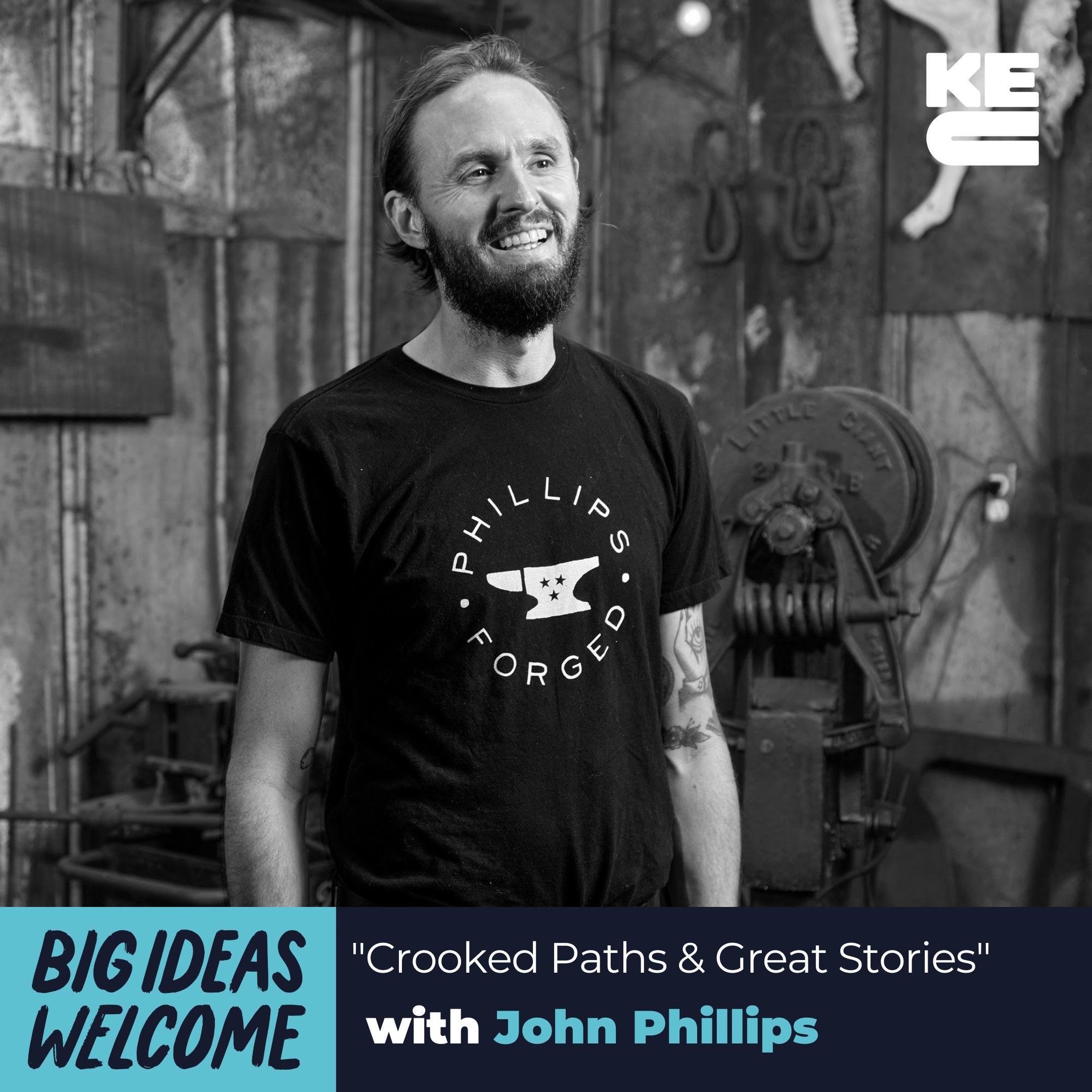 Listen to the Big Ideas Podcast with John Phillips of Primeaux
LISTEN TO THE INTERVIEW HERE ON APPLE PODCASTS or ON SPOTIFY
John Phillips is in the hot seat this week on Big Ideas Welcome! A podcast from the Knoxville Entreprenuership Center.
--------
"John is the founder of Phillips Forged and Primeaux in Knoxville, TN. John is an artist, a bladesmith, and one of the best custom knife makers in the world. He is also the most recent winner of the KEC's Start-Up Day and if that isn't enough he is also the "Forged in Fire Champion" (from History Channel season 6 episode 20).
In this episode, Chris and John discuss:
-how John's art and views on the things that matter in life have evolved
-the importance of community
-how we can ensure that our ideas and creations live beyond us
-some of John's experiences from his time touring on the road
-"the twisted path of experience"
-the combination of art and production
-what John has done/does to take care of his "audience" and customers
-the power of the team you assemble
-and so much more!
Thanks to John for coming on the pod and talking big ideas!"