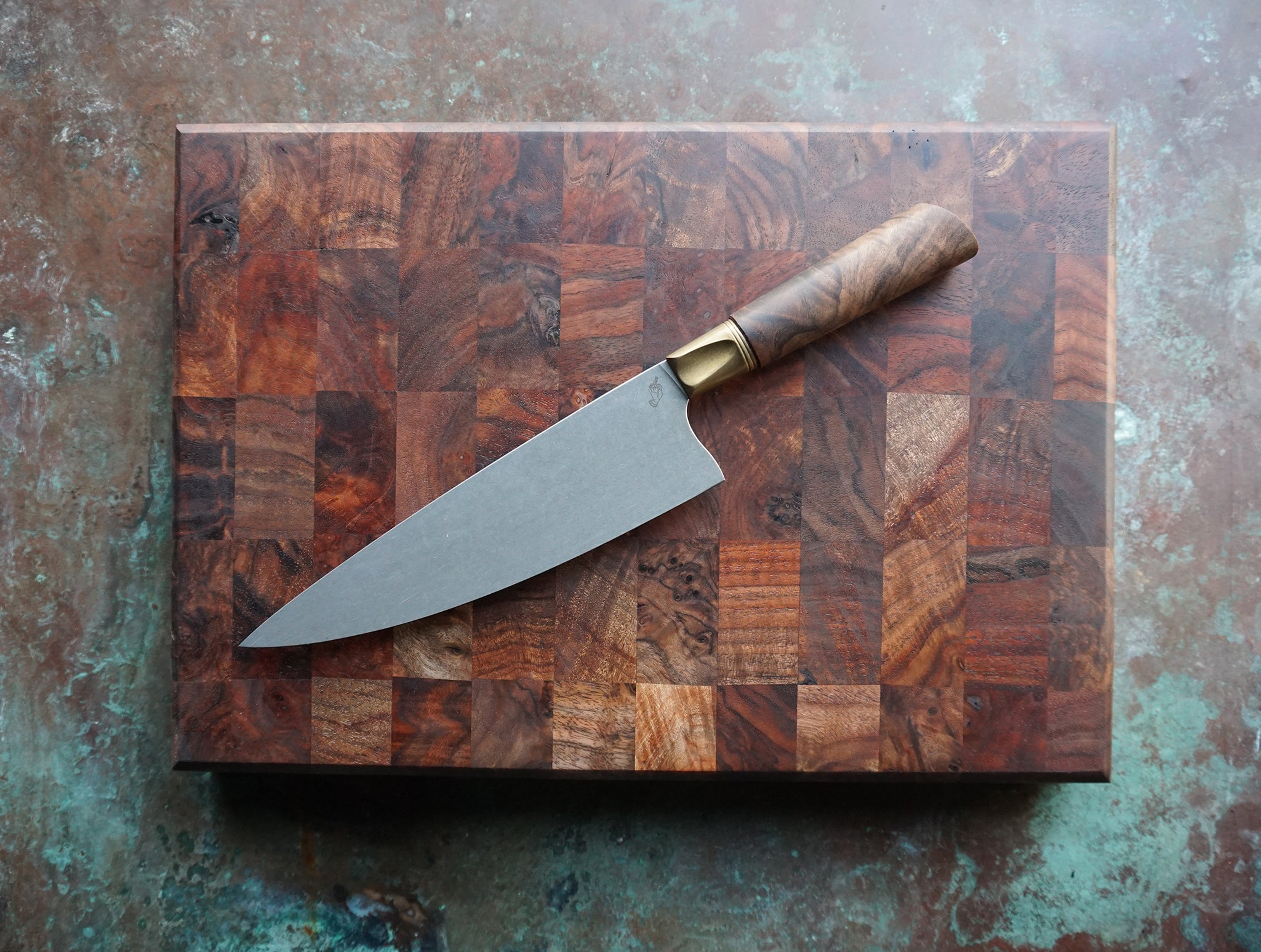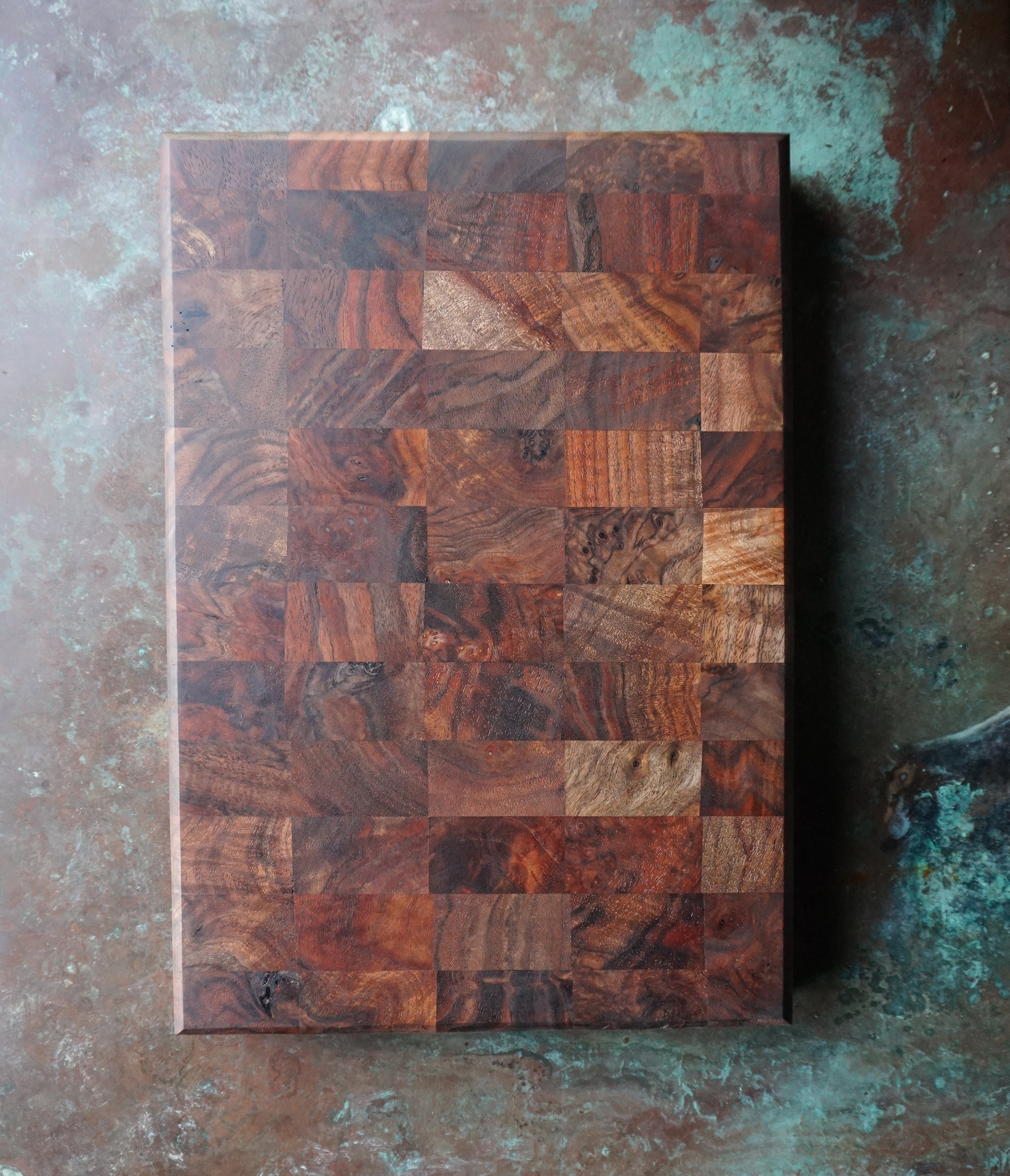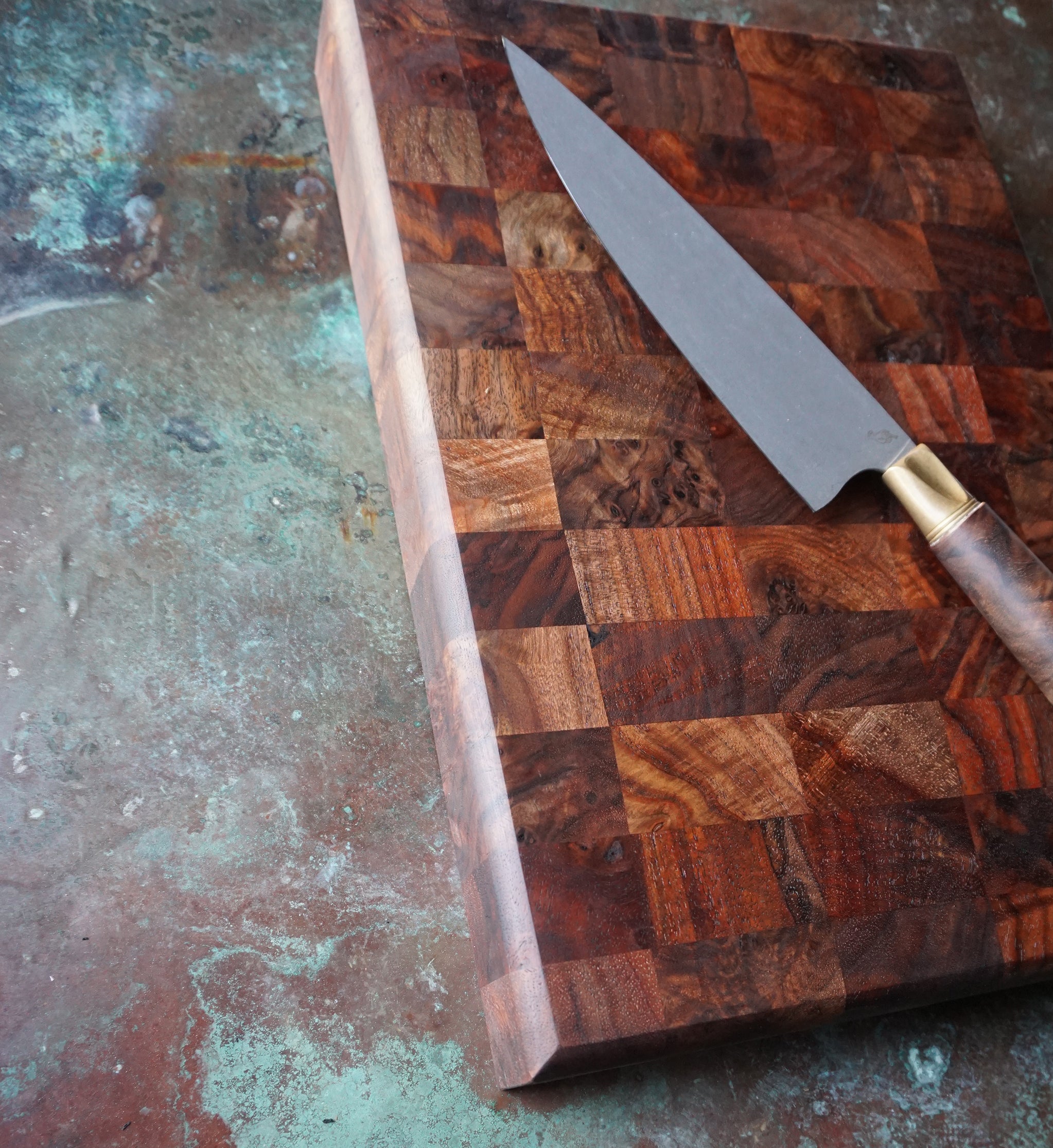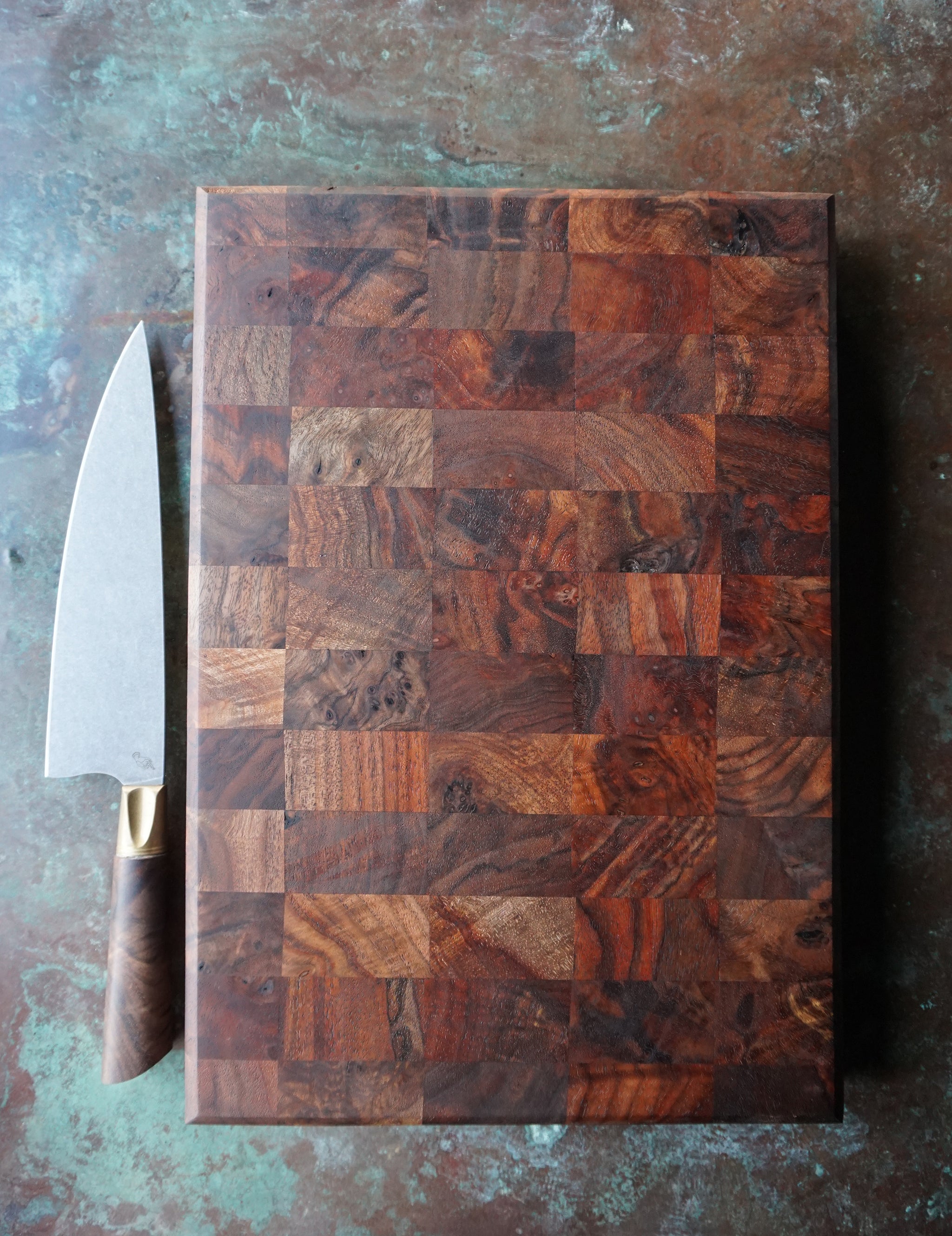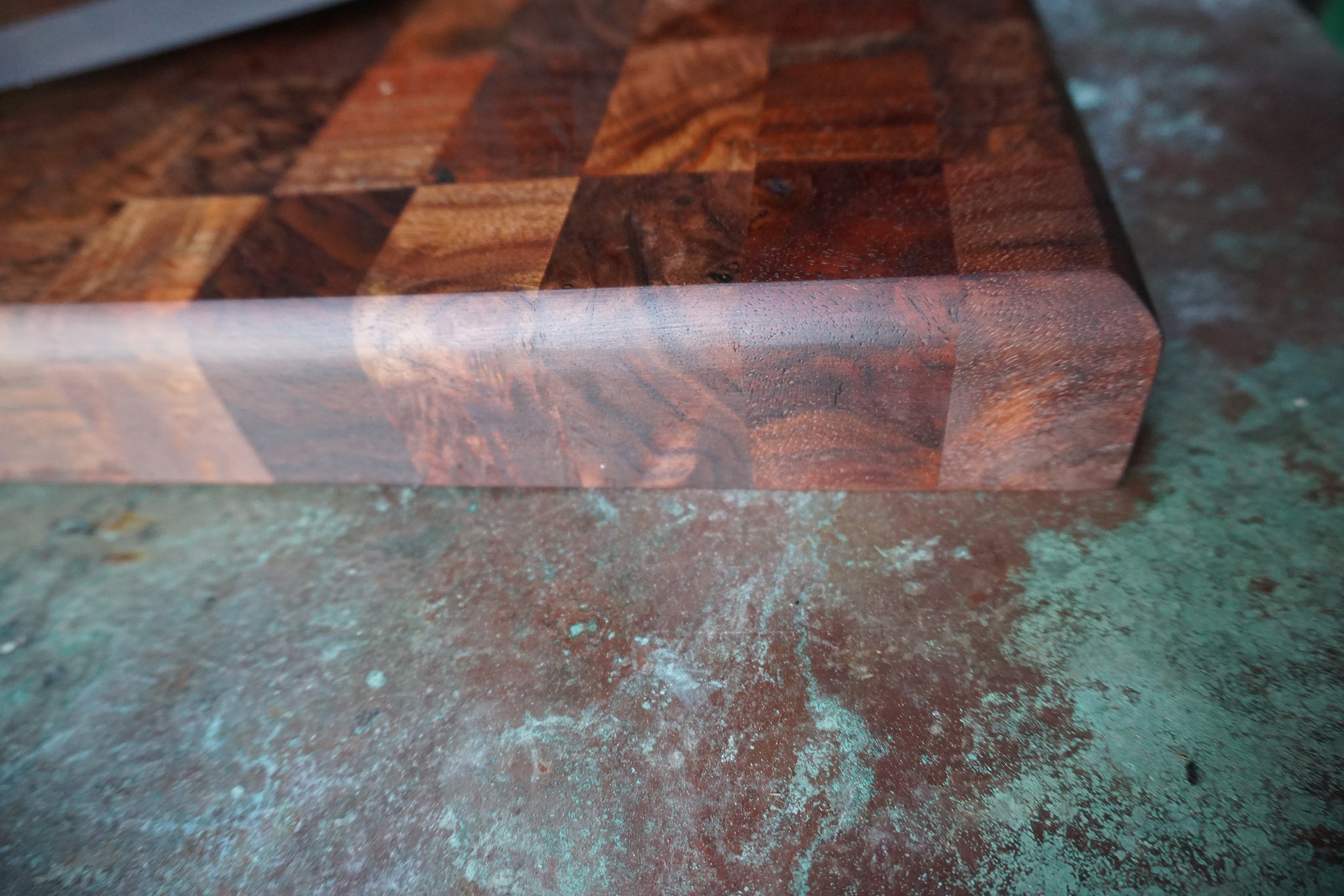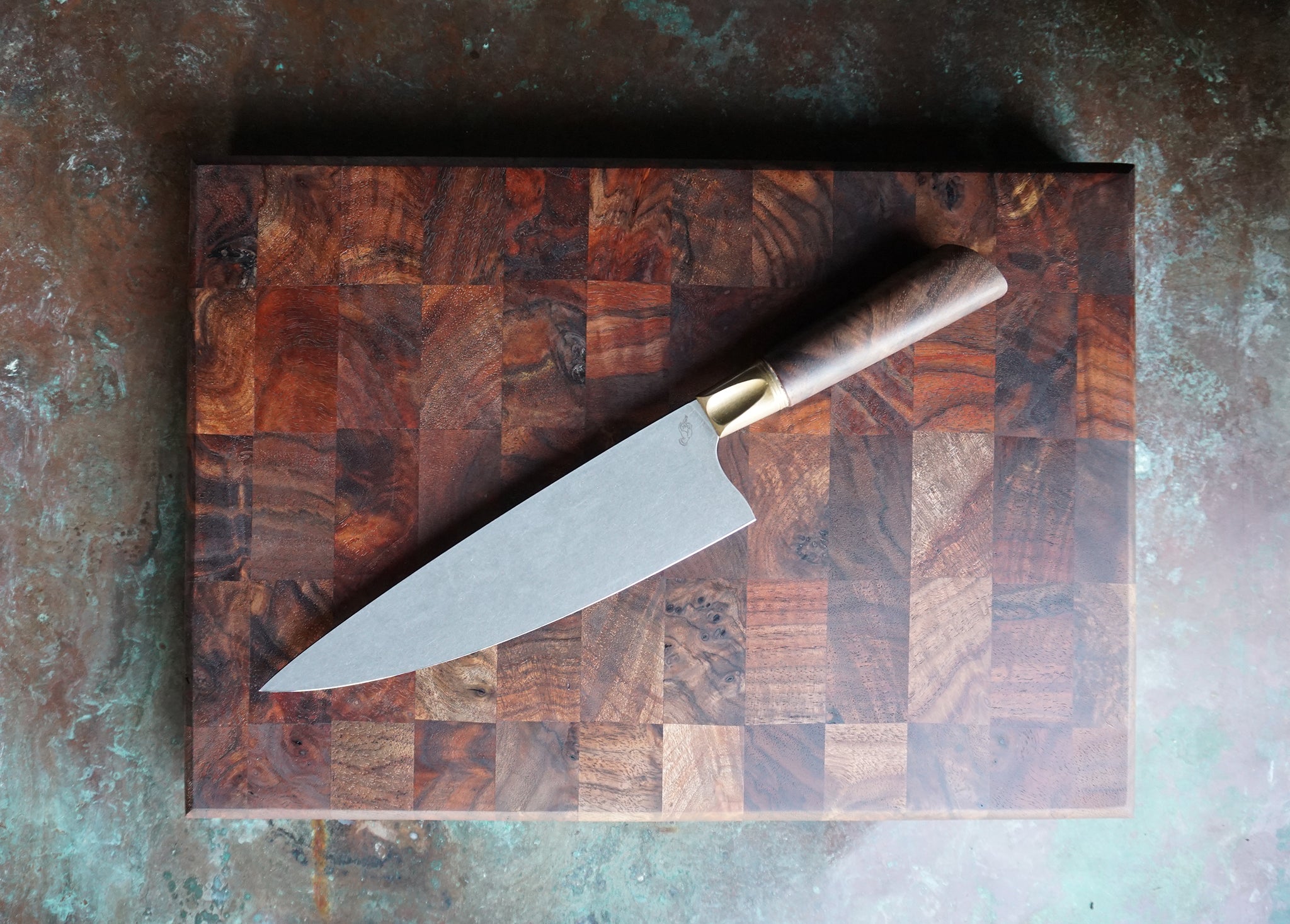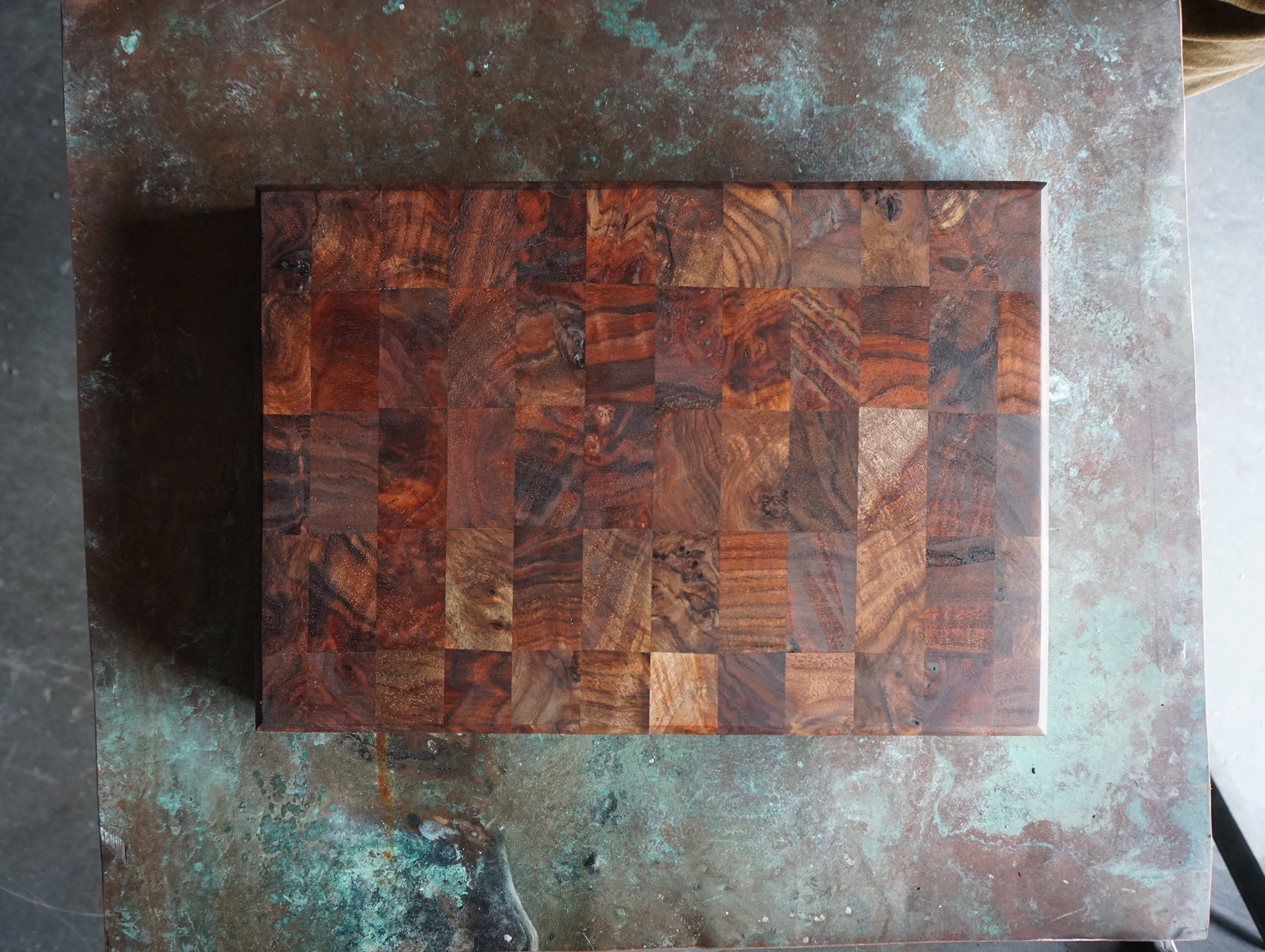 The Kitchen Altar Cutting Board
Sale price

$275.00
Regular price
(/)
---
The Kitchen Altar cutting board from Primeaux will add elegance and sturdy food prep to any kitchen. It is a functional and incredibly durable rounded edge cutting board that will make food preparation a sacred act and pleasure.

Behold, the Kitchen Altar...born into greatness.

Board: Claro Walnut Wood

1.75 inches tall

11"x16" dimensions
This cutting board is made from Claro walnut burl, a cunning wood with a rich, deep red and golden brown color and intricate grain. The 1.75 inch thickness makes it a sturdy and durable cutting board that will last for years to come. The 11"x16" dimensions make it the perfect size for most kitchen tasks and everyday use.
The Kitchen Altar is a work of art that will be cherished for generations. It is a perfect gift for the home chef or anyone who wants to show off their charcuterie.
John Phillips of Phillips Forged made all of these cutting boards from pieces of wood saved over many years that were too beautiful to go to the burn pile. He chose to create only five cutting boards in honor of the Five Lagrangian Points.
According to astronomy, there are five unique positions in space where a small mass can orbit in a constant pattern produced from the gravitational pull of two larger masses like the sun and the Earth. These five positions are called Lagrange points. There are five Lagrangian points for the sun-Earth system and five different Lagrangian points for the Earth-moon system.

Choose options