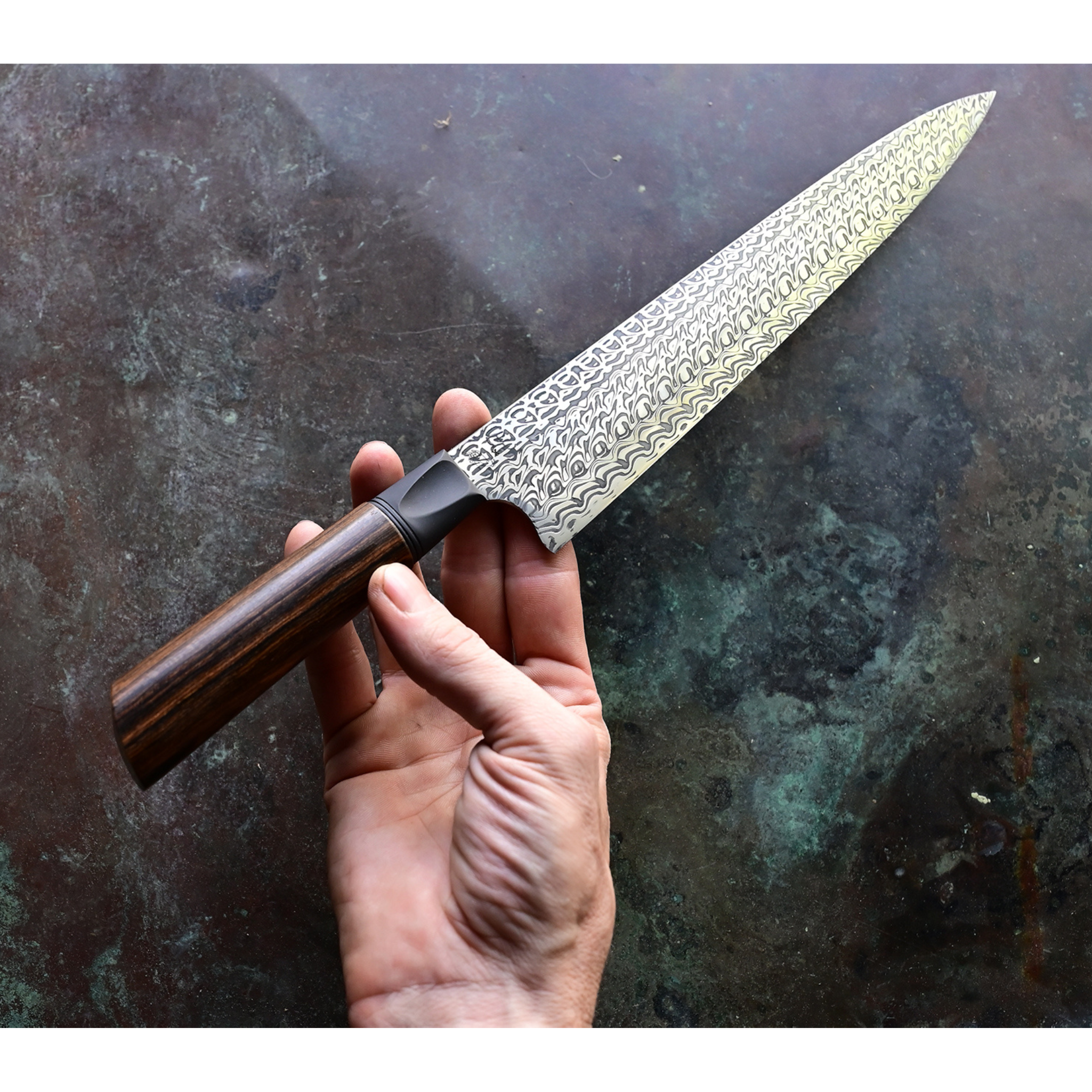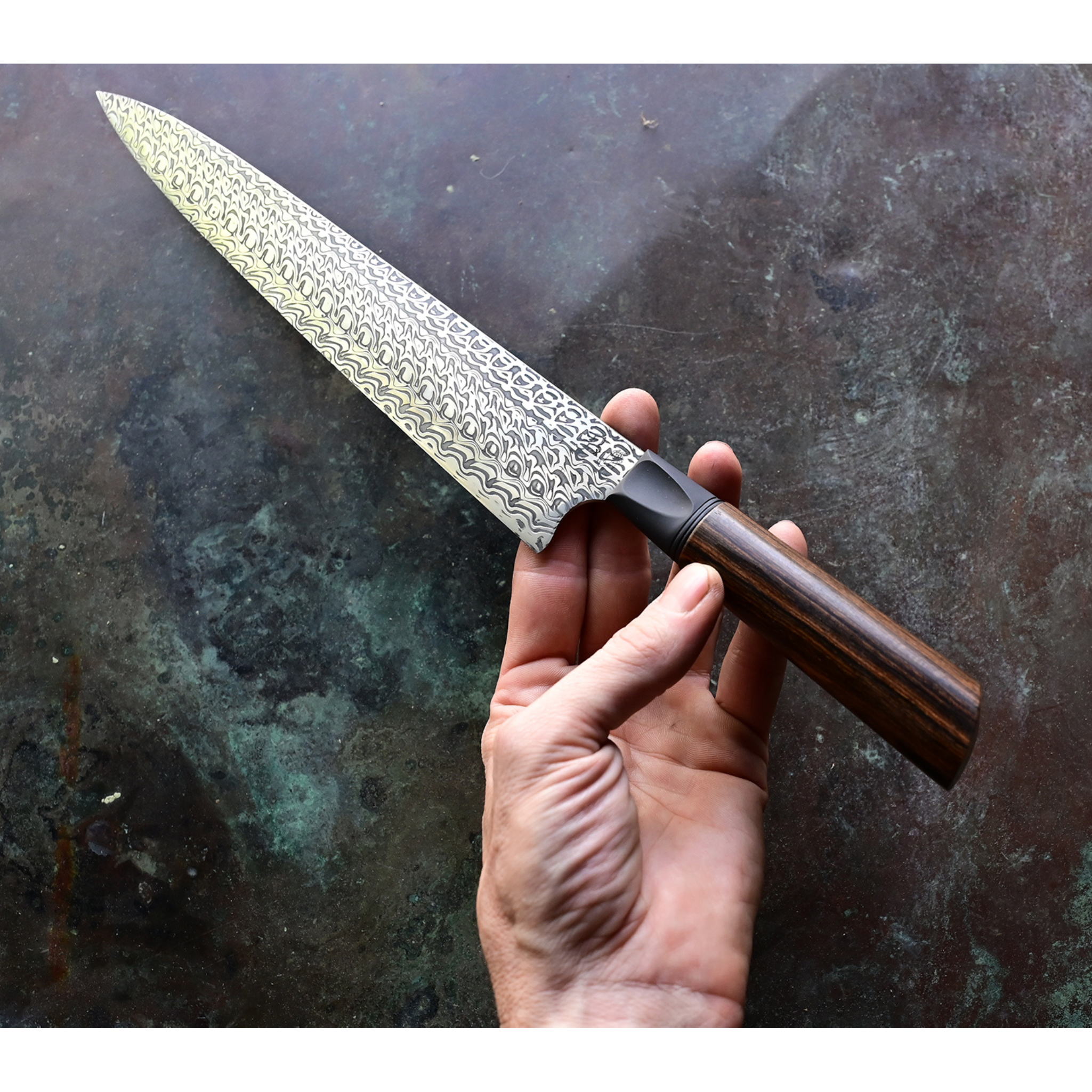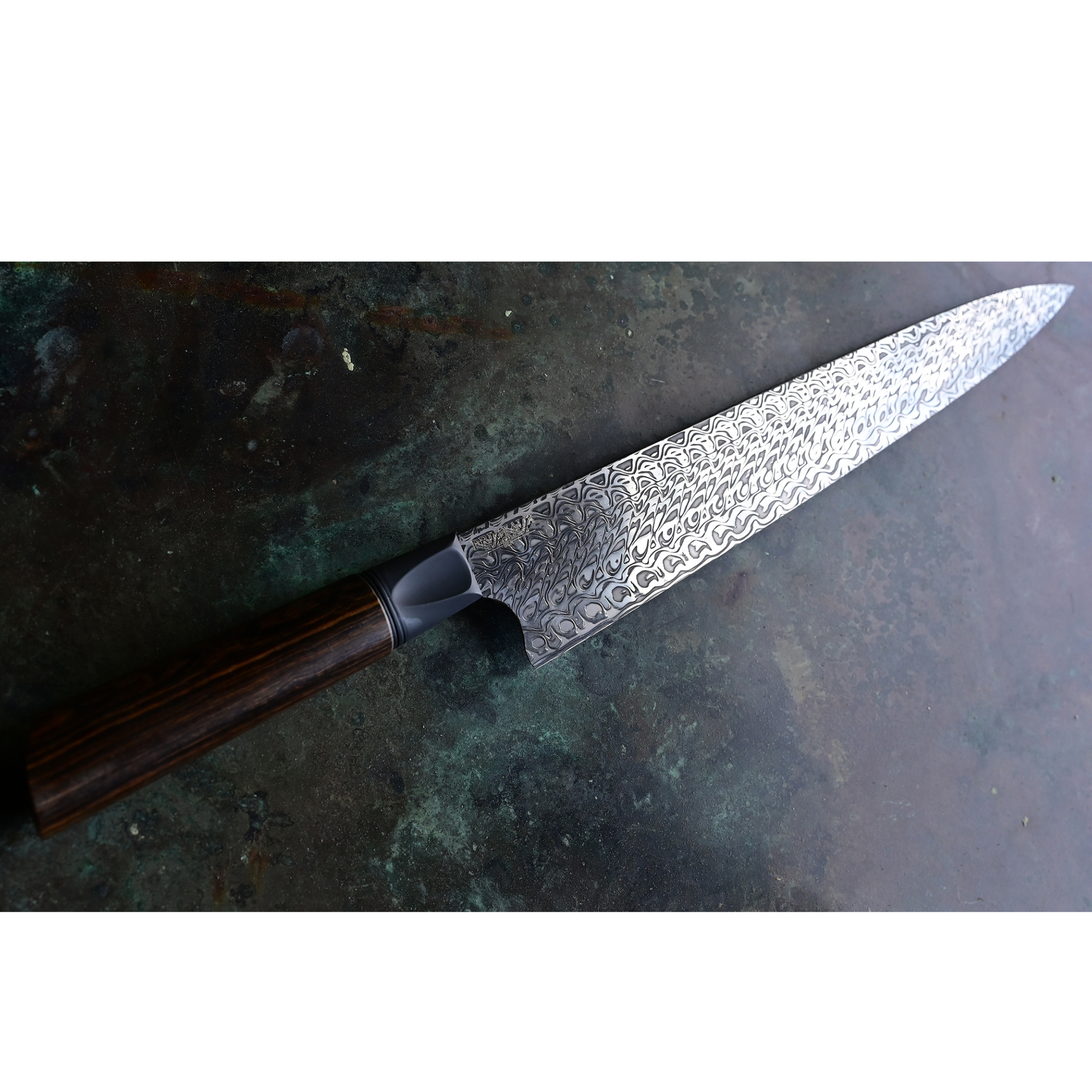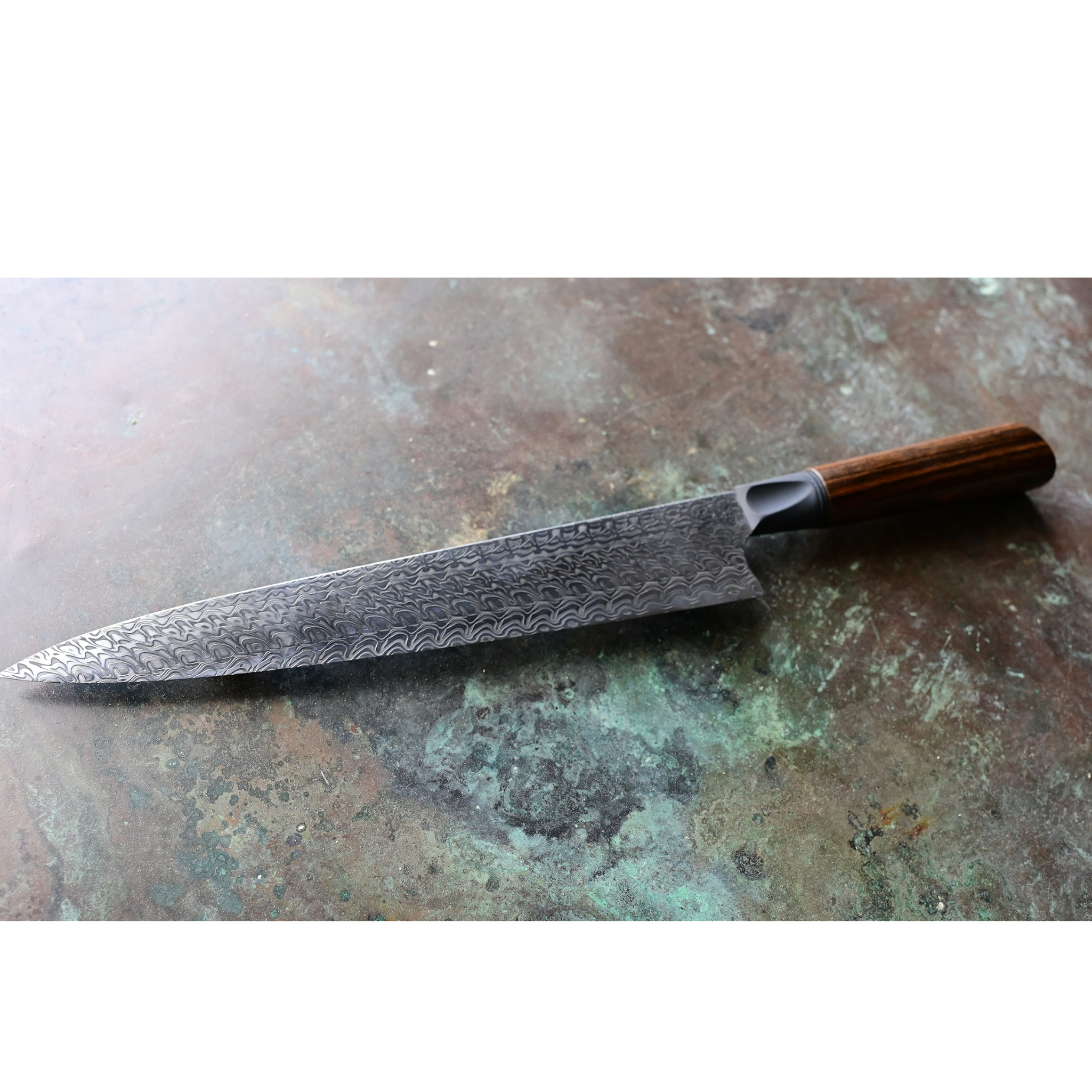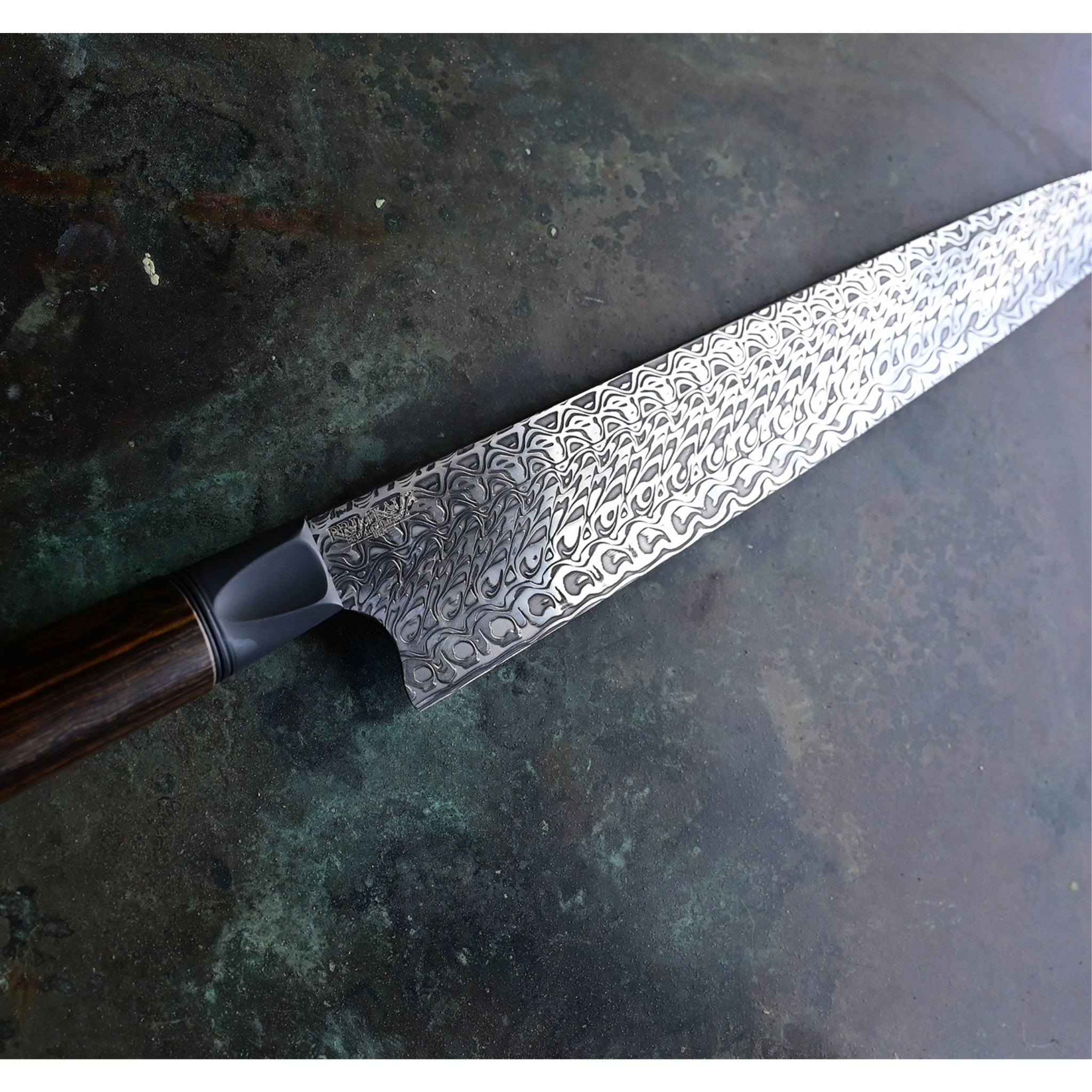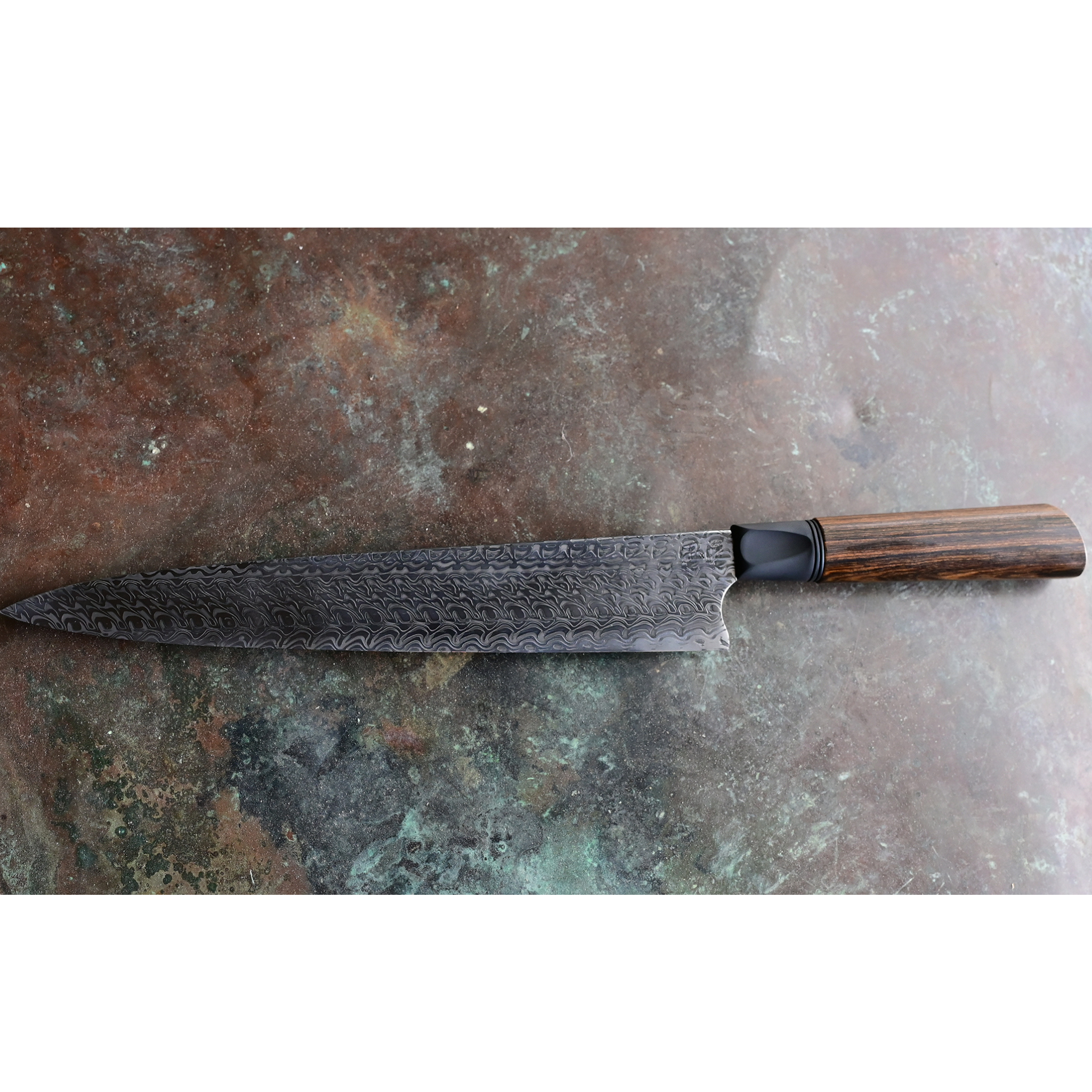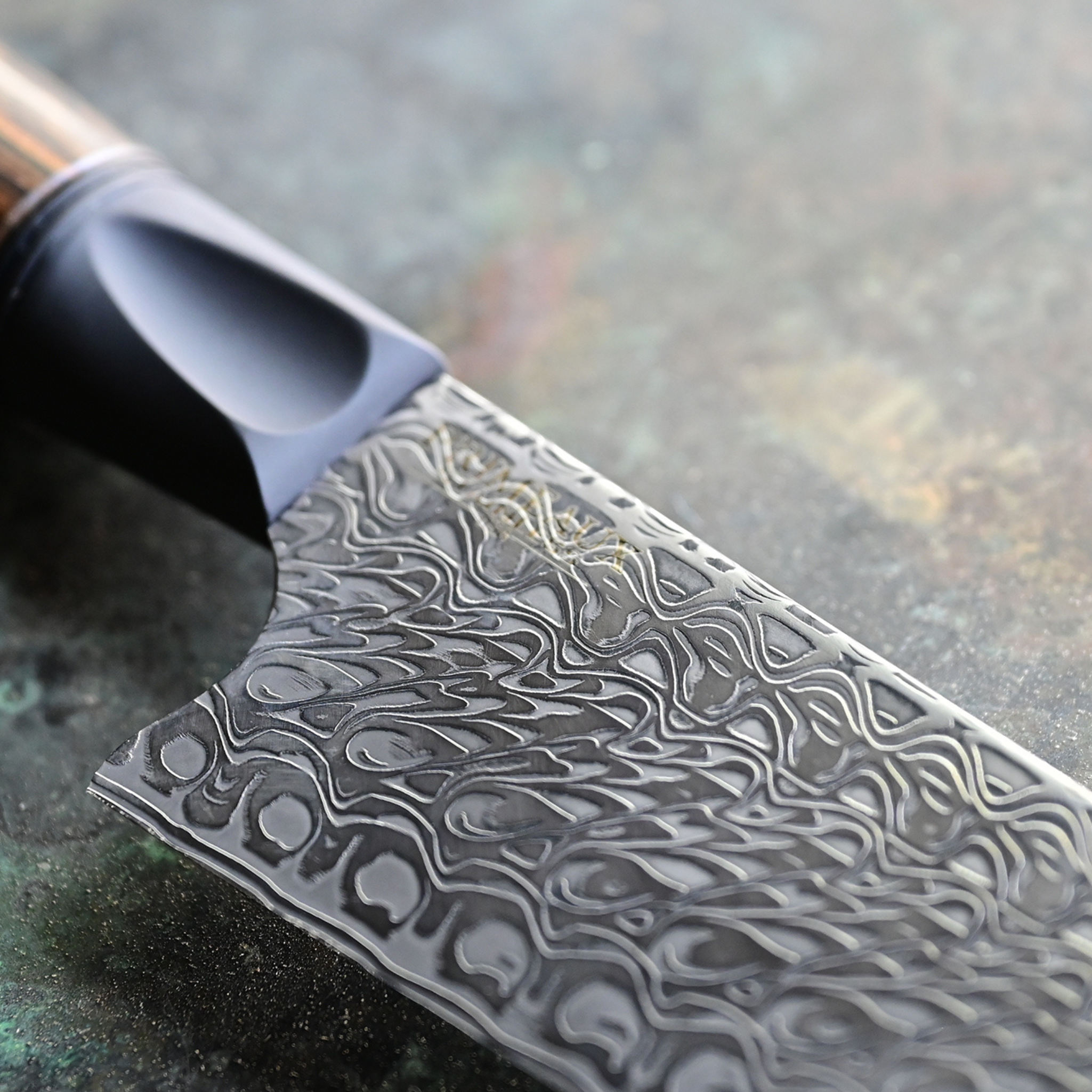 Svavner Bocote Yanigaba
Sale price

$1,800.00
Regular price
(/)
---
Steel: Forged Damasteel in Svavner pattern: 

According to Norse mythology Svavner, the "Sleep-Bringer", is one of the worms/dragons who gnaws at the roots of Yggdrasil, the tree which supports the nine worlds of Norse mythology

Price: $1800
Handle: Stabilized Exotic Bocote wood
Bolster: Midnight Black Anodized Aircraft Aluminum
Blade Length: 10 inches (255mm), perfect for long, uninterrupted slices
Overall Length: 15.25 inches (385mm), giving you commanding accuracy and control
Heel Height: 1.6 inches (44mm), allowing for comfortable hand clearance on the cutting board.
Function: Ideal for a variety of tasks! Use a 

Yanagiba for delicate tasks that require precision

from slicing sashimi to filleting and skinning fish, slicing brisket, roast beef or turkey

ensuring that the slices are uniform and smooth

, thinly cutting watermelon, & slicing bread with unmatched precision



Introducing the one-of-a-kind Bocote Yanagiba, forged by John Phillips and crafted for precision and grace in every cut. A Yanagiba knife, often referred to as a "sushi knife," is a traditional Japanese slicing knife that is primarily designed for slicing boneless fish fillets for sashimi and sushi dishes. Its long, thin blade is ideal for creating clean, precise cuts without tearing, crumbling or crushing the delicate flesh of fish, fruits, meats and vegetables. This knife would be excellent for a BBQ or long days spent preparing garnishes for the holiday plate.



Choose options