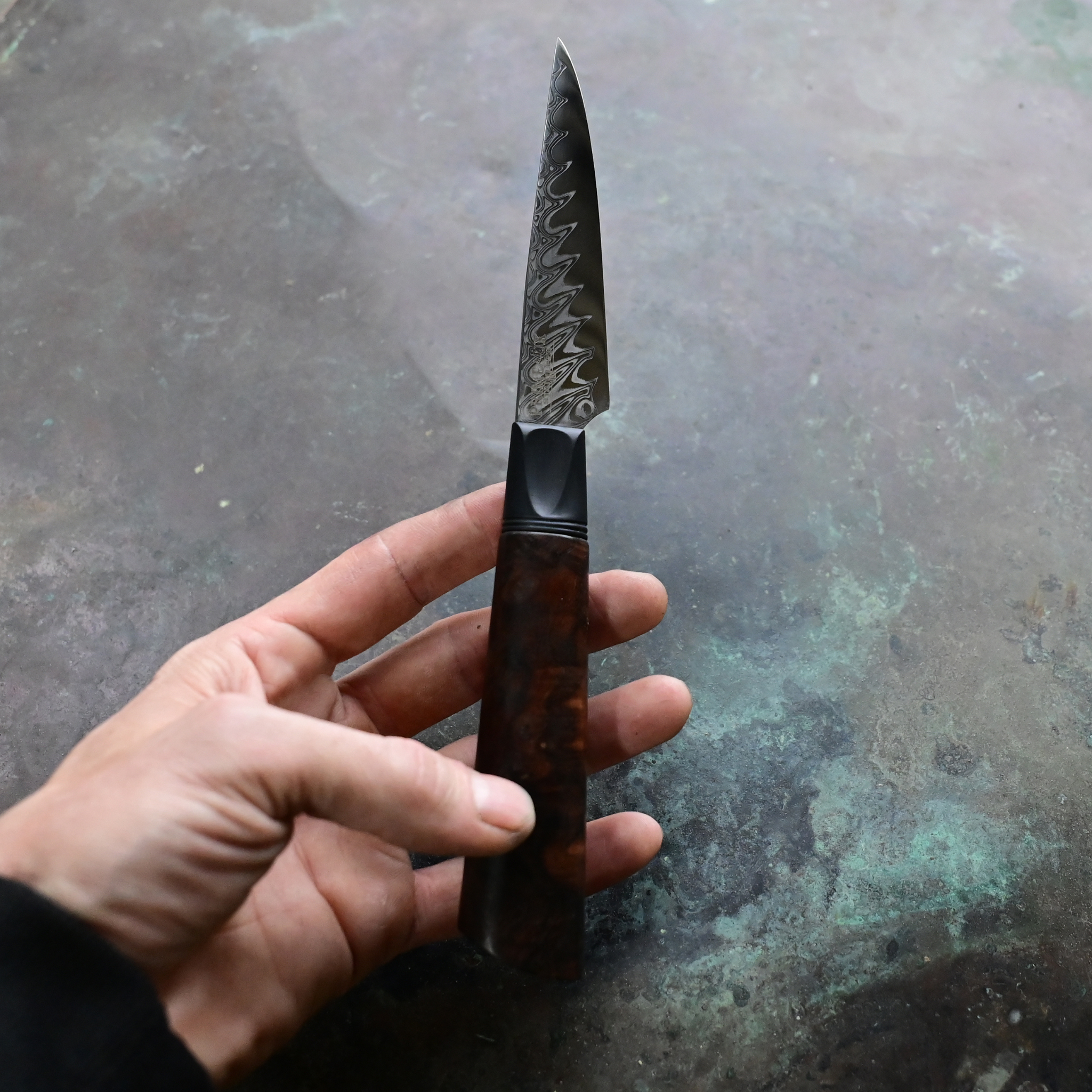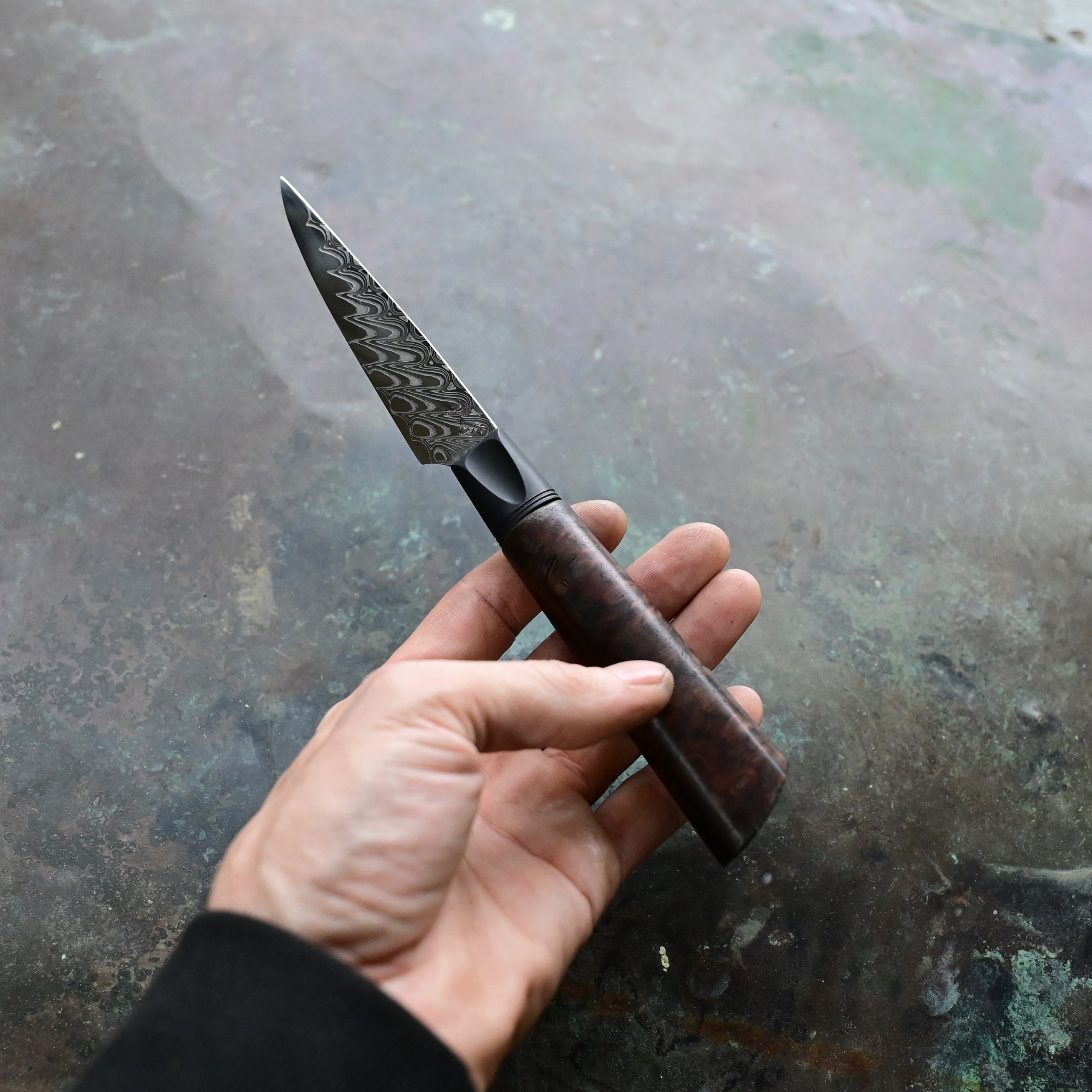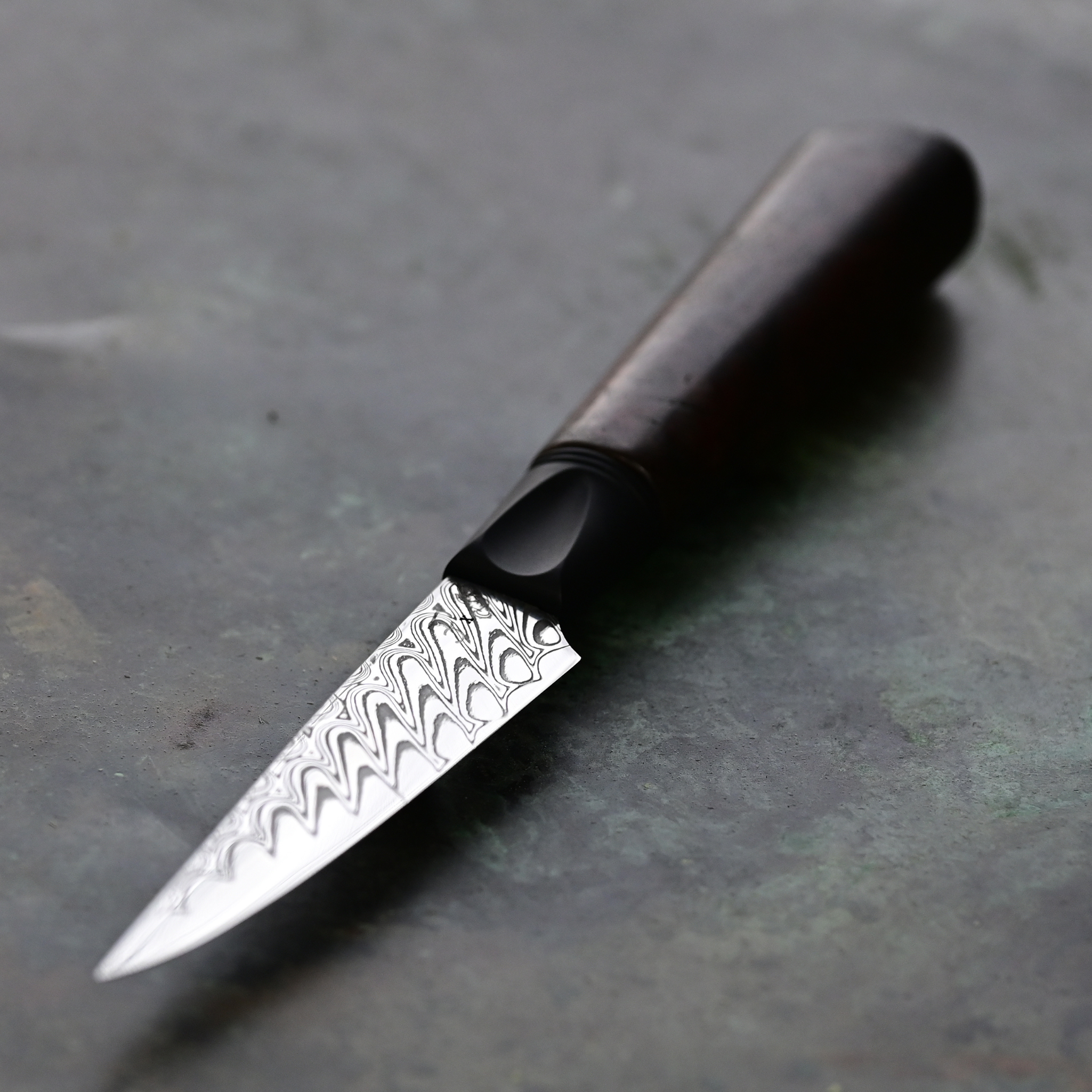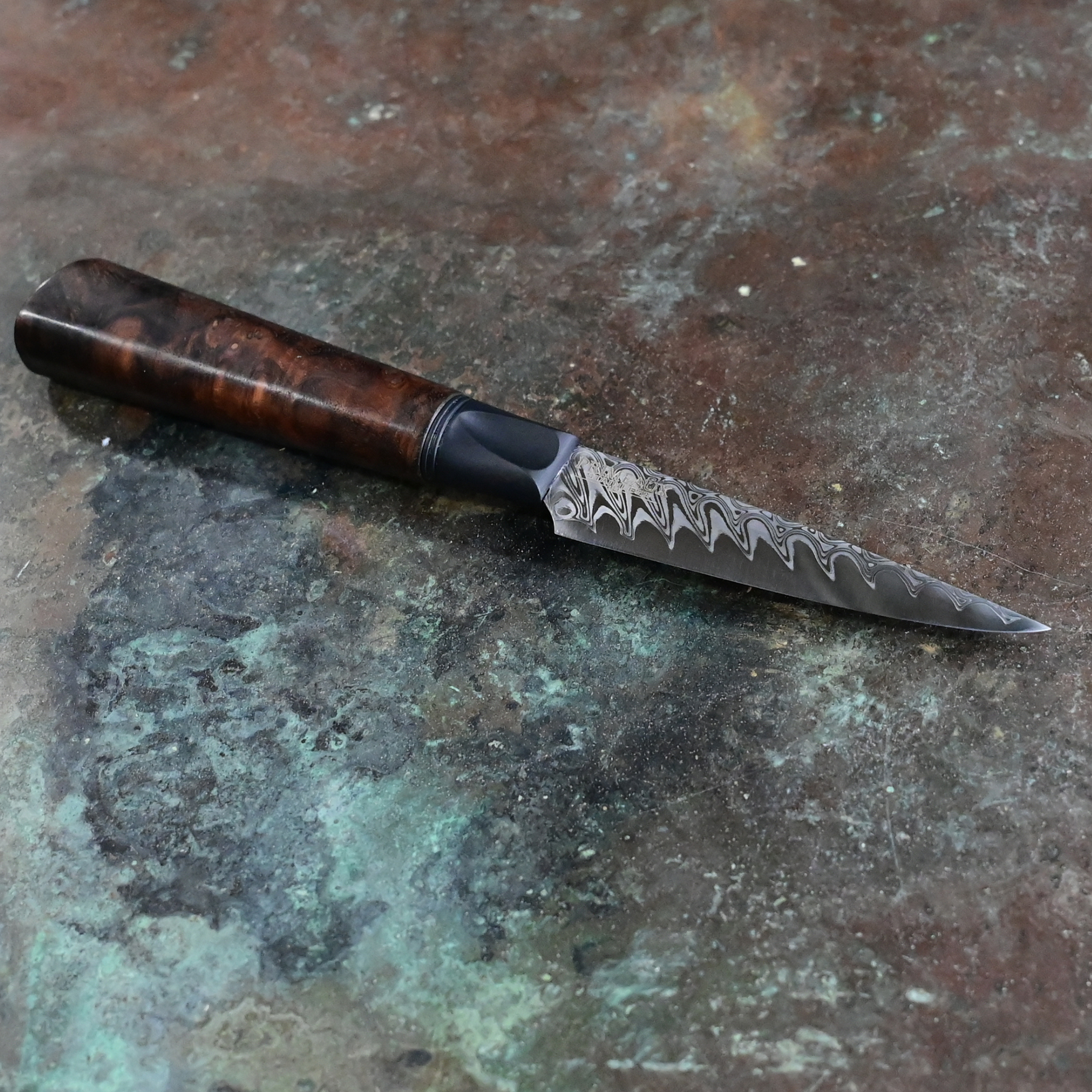 Hakkapella Claro Walnut Paring
Sale price

$750.00
Regular price
(/)
---
Blade Steel: The blade is forged from polished Hakkapella DC93x Damacore, a premium Damasteel known for its striking patterns and superior edge retention. Damasteel is world renowned for its durability and sharpness, making it a top choice for culinary professionals and enthusiasts

Price: $750, this is a one-of-a-kind piece
Handle: The handle is crafted from stabilized Claro Walnut, offering both beauty and a comfortable grip. The rich, warm tones of the Claro Walnut complement the intricate patterns of the Damasteel, creating a visually stunning piece.
Bolster: A Midnight Black Anodized Aircraft Aluminum bolster adds a modern touch to the knife, enhancing its overall aesthetic while providing balance and control during use
Blade Length: 4.125 inches (105mm), the blade is perfectly sized for precision tasks such as peeling, slicing, and detailed kitchen work
Overall Length: 9.25 inches (235mm) in total, providing excellent maneuverability and control
Heel Height: 0.75 inches (20mm) ensures comfort and ease of use during intricate tasks
Function: This paring knife is designed for intricate dicing and hand work, peeling, and other detailed kitchen tasks, offering precision and ease in every cut


The ultralight and durable Hakkapella Claro Walnut Paring Knife, a one-of-a-kind creation by

John Phillips

, is your ideal companion for intricate kitchen tasks. This paring knife, with its polished, stainless Hakkapella Damasteel blade, excels in precision work. Whether you're peeling fruits and vegetables, slicing small produce, or hulling strawberries, its sharp edge ensures clean cuts. It's also perfect for de-veining shrimp, trimming fat from meats, and mincing herbs or garlic with ease. The knife's small size and agility make it excellent for creating garnishes, segmenting citrus, coring tomatoes, scoring pastry, or even preparing small game or fish.
Choose options