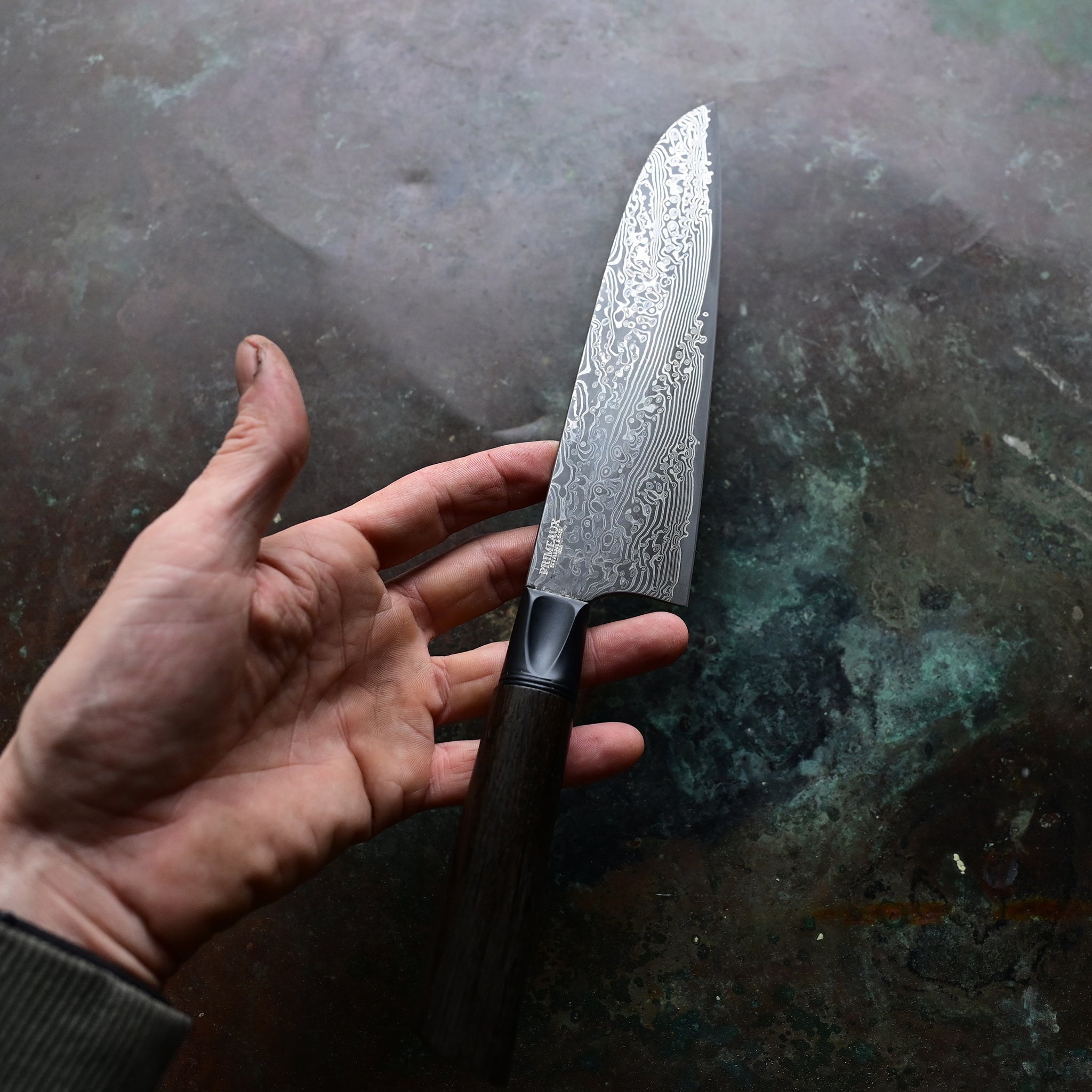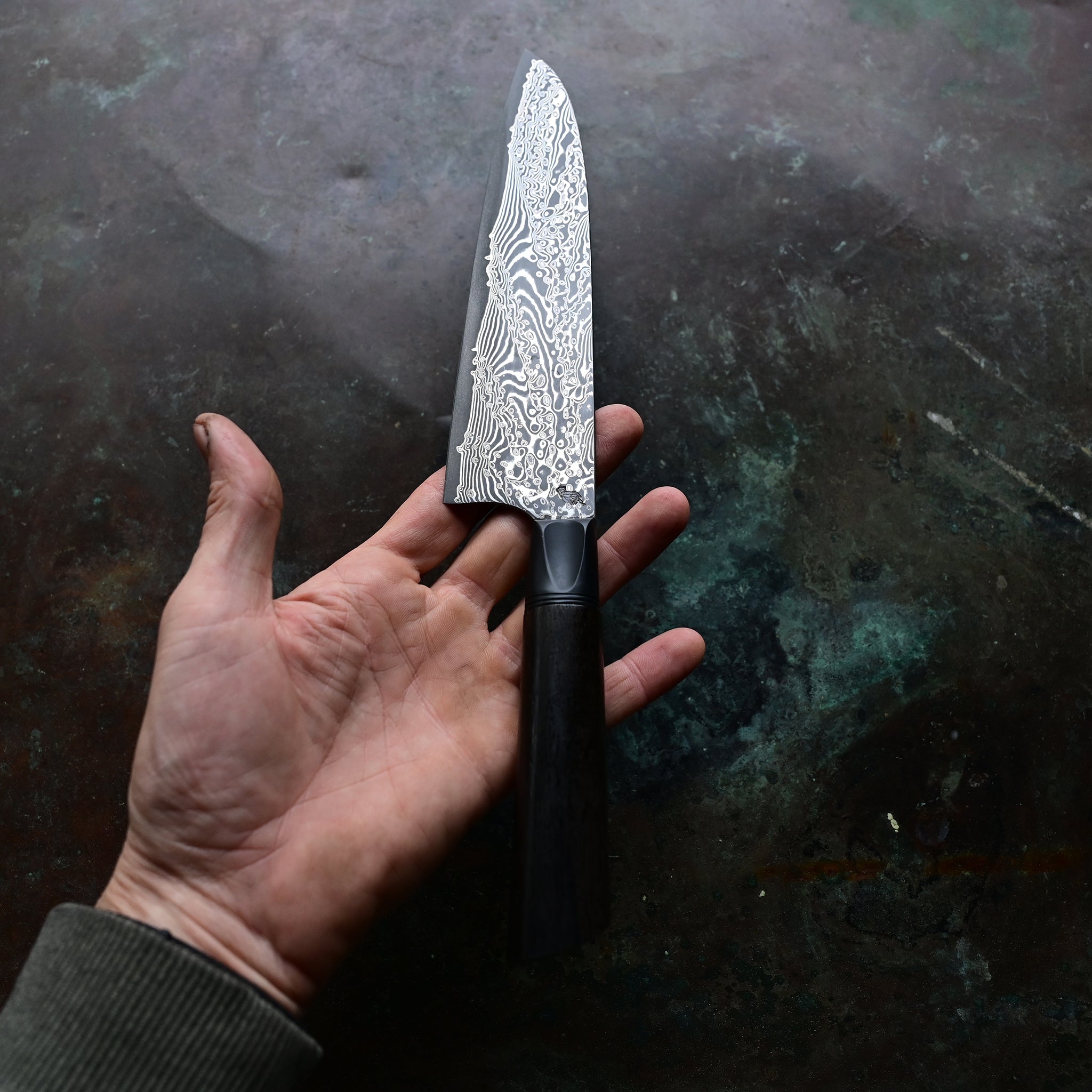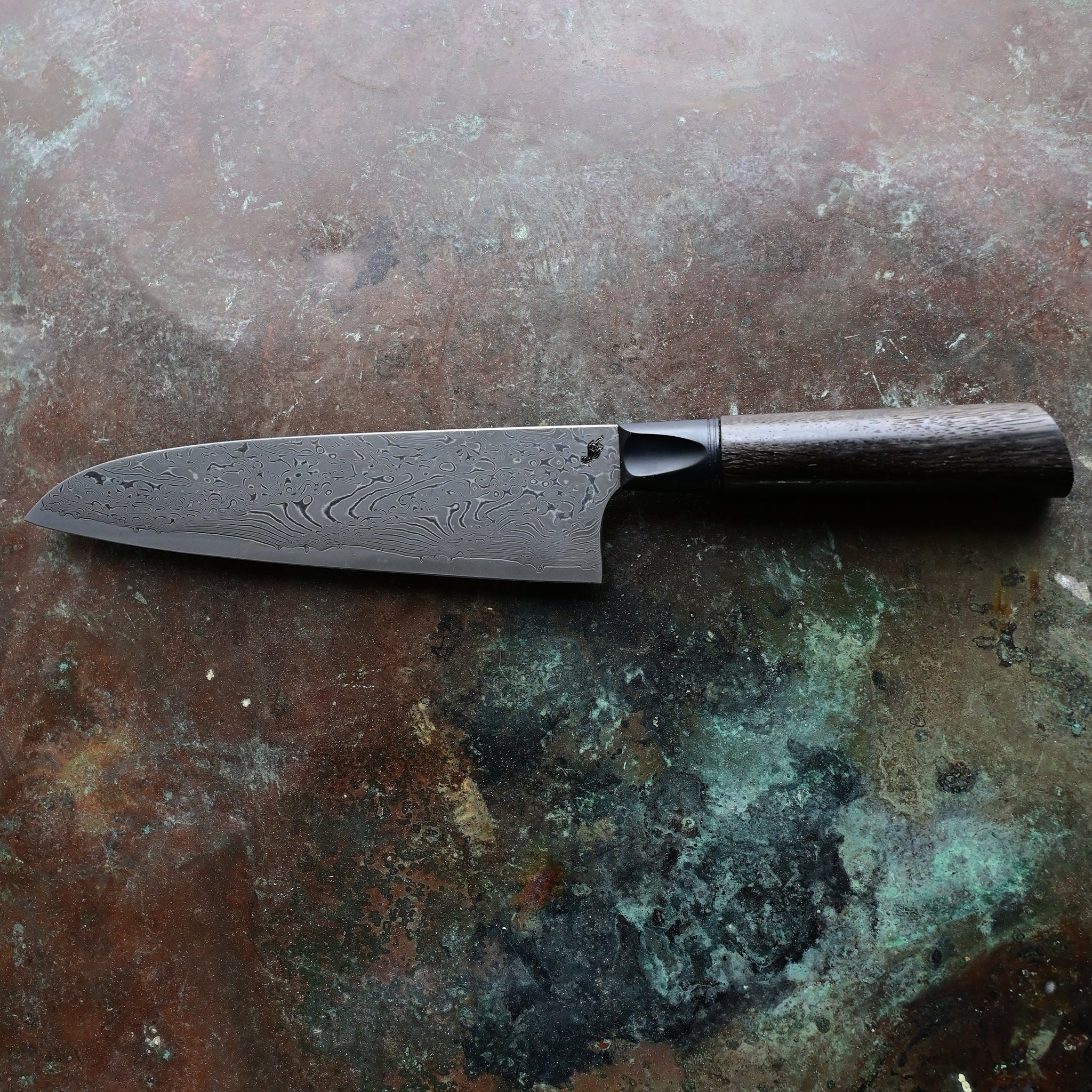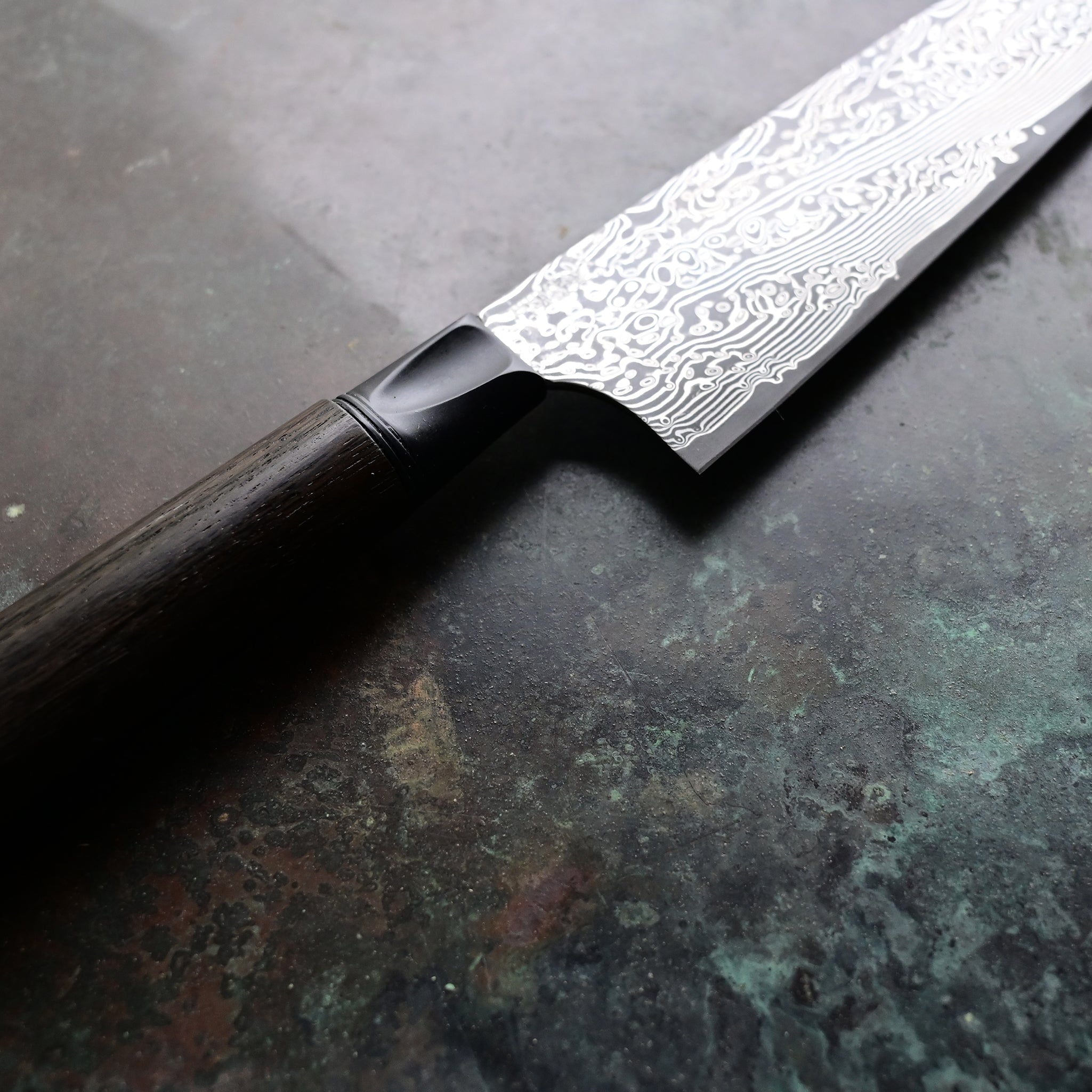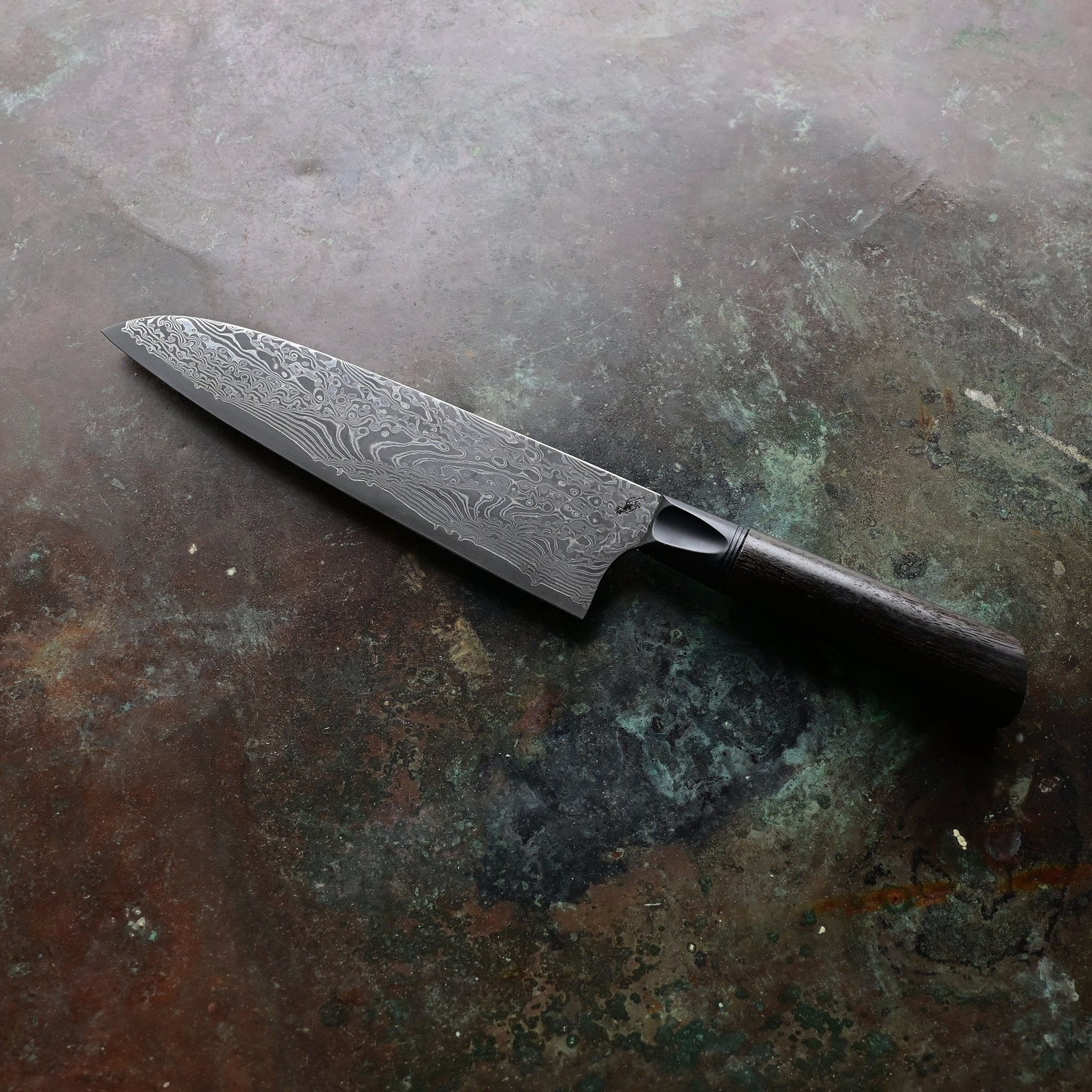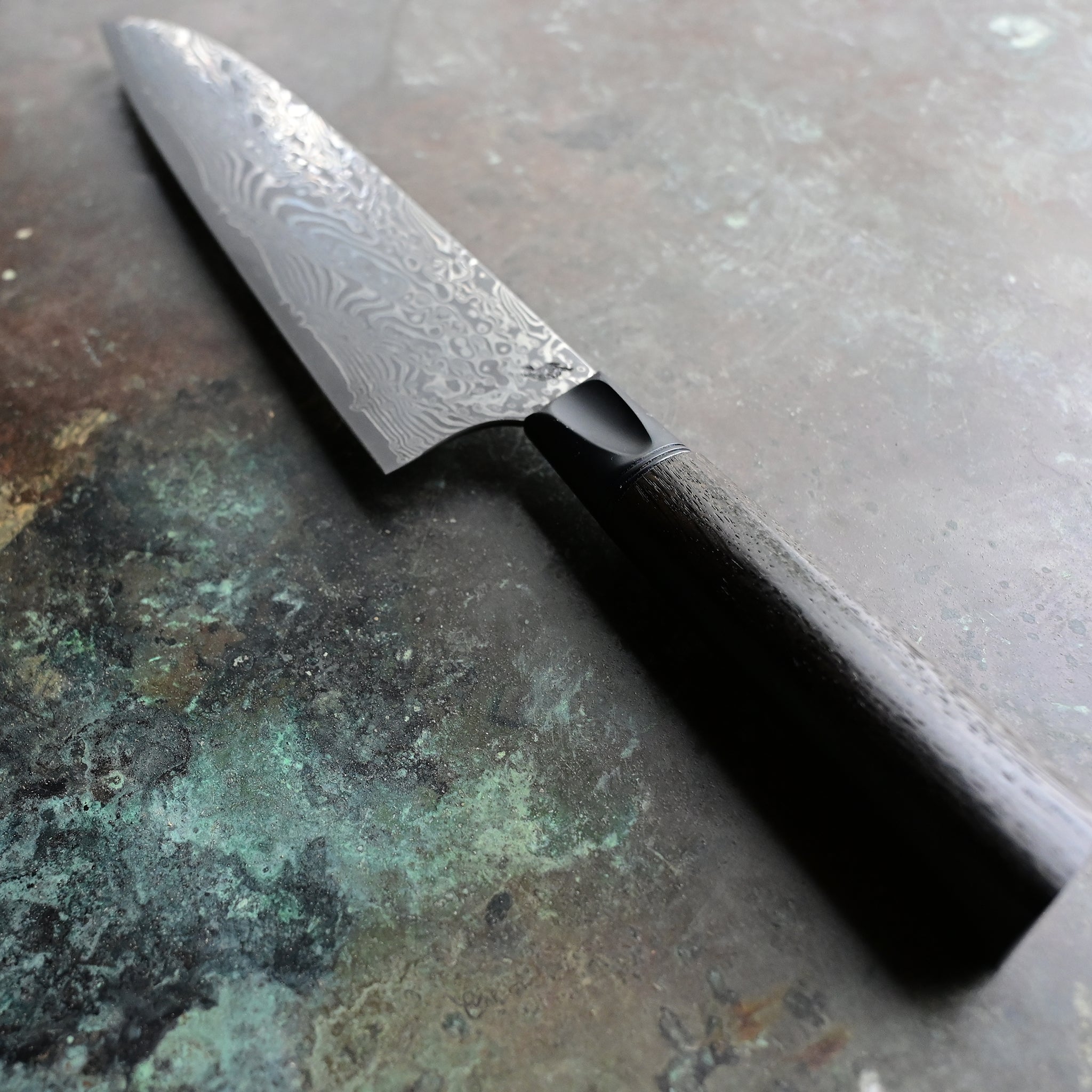 Bog Oak Damascus Santoku
Sale price

$700.00
Regular price
(/)
---
One-of-a-kind Bog Oak Hand Forged Damascus Santoku Knife by John Phillips
Price: $700
Availability: Exclusive Artifact - Only One Available
Specifications:
Blade Type: Santoku
Blade Length: 7.5"
Blade: VG10 Stainless Damascus Steel
Handle Material: 7,000-Year-Old Irish Bog Oak
Bolster Material: Anodized Aluminum
Delve into the depths of an ancient misty bog with the Bog Oak Santoku Knife, meticulously hand-forged by the master craftsman, John Phillips. This knife weaves together tales from the old world with the finesse of contemporary artistry.
The handle is a rare treasure, made from 7,000-year-old Irish Bog Oak found on one of John's epic material hunts. The wood has tight, straight grains that have been naturally blackened through thousands of years submerged underwater, telling a story of time and transformation. Make all the bog witches green with envy with this slice of history, as you wield a piece of the glittering past in your hands.
The 7.5" blade, forged from VG10 stainless Damascus steel, ensures precision and durability. Paired with an anodized aluminum bolster, it provides a balanced and comfortable grip, allowing the ancient Bog Oak to take center stage.
John Phillips has created a one-of-a-kind culinary tool that bridges the gap between the ancient and the modern! The Bog Oak Santoku Knife is more than just a kitchen utensil; it is a treasure, a conversation starter, and a tangible connection to a bygone era.
Seize the opportunity to own this captivating piece of craftsmanship and history. The Bog Oak Santoku Knife is ready to become a cherished part of your culinary adventures, bringing with it the mystique and allure of ancient times.
Choose options