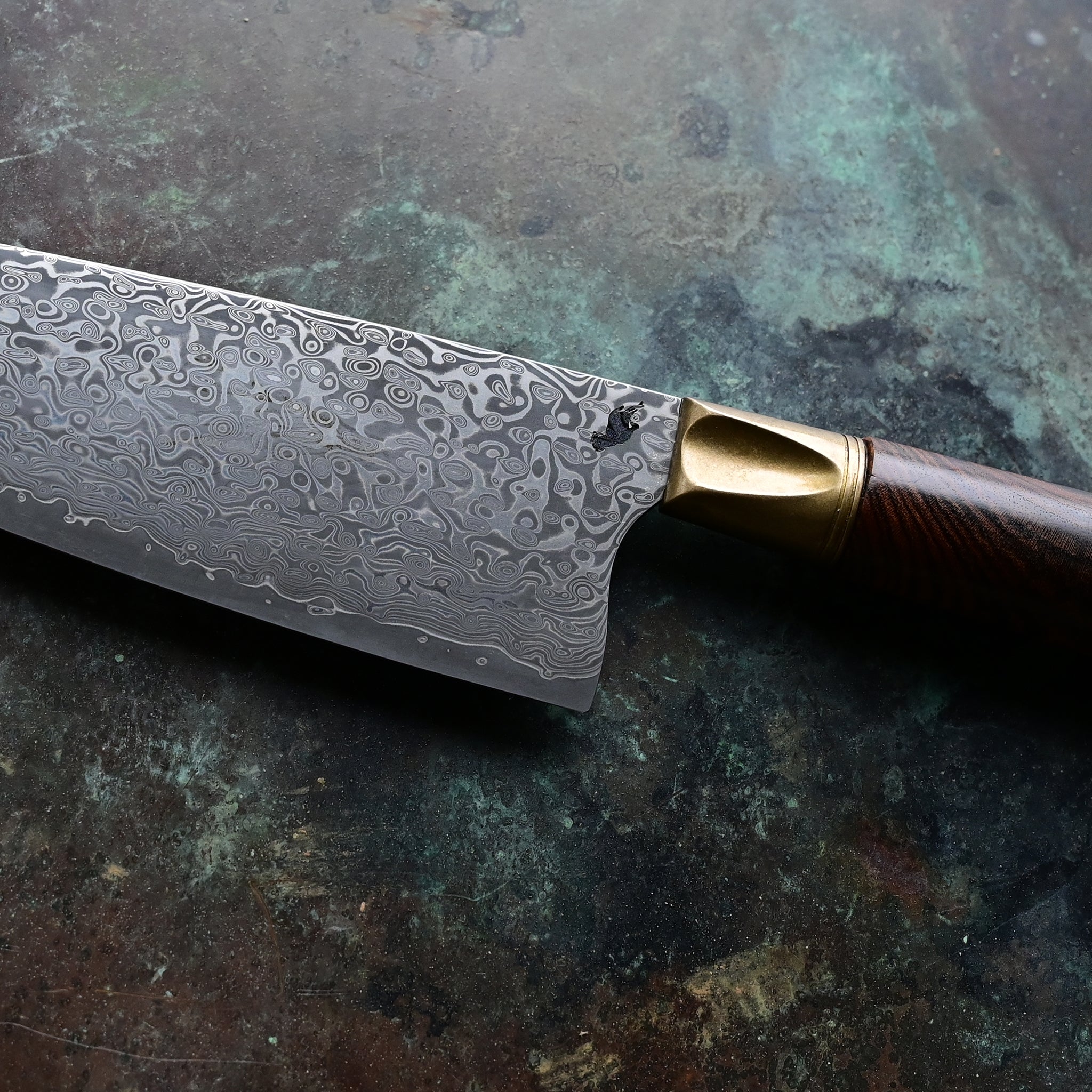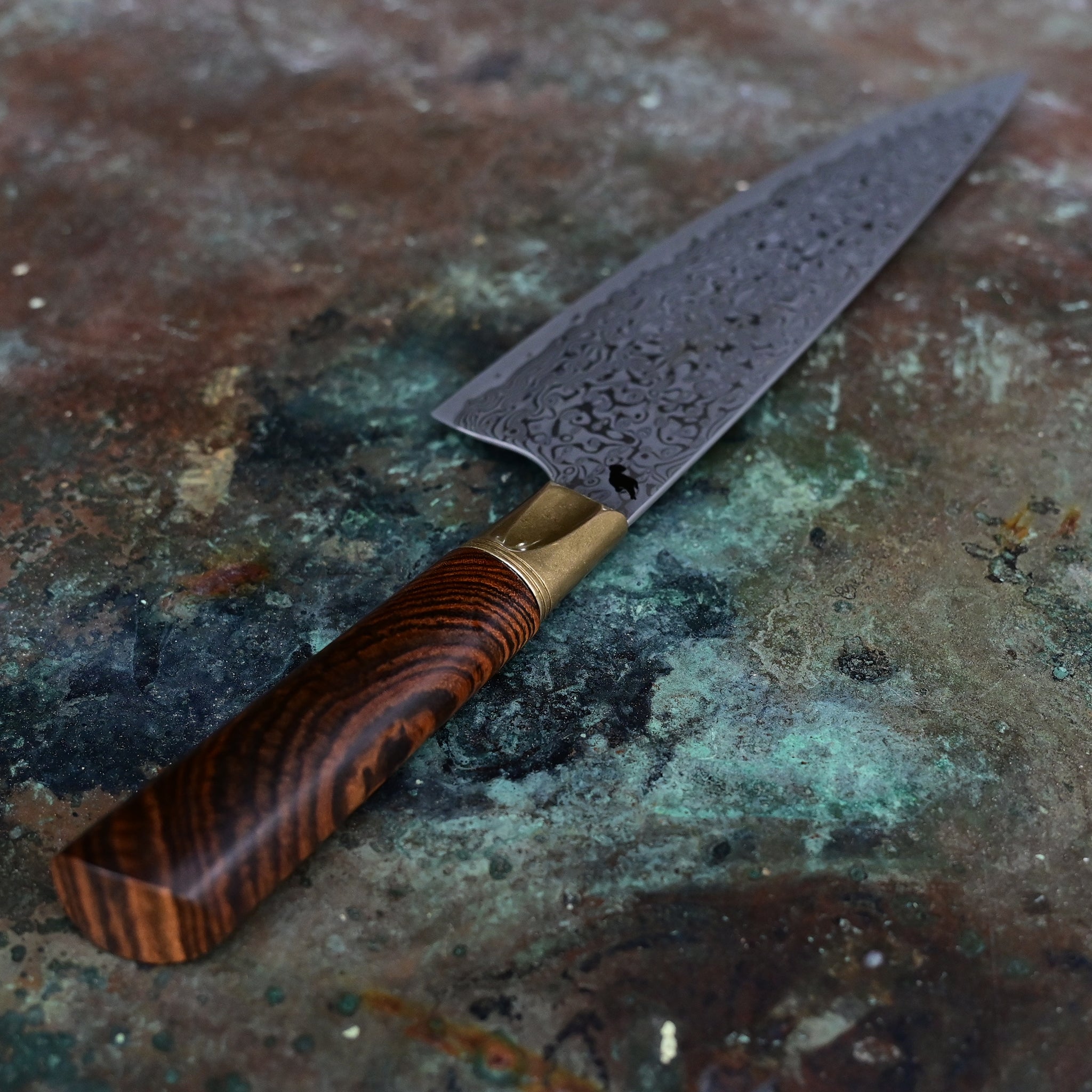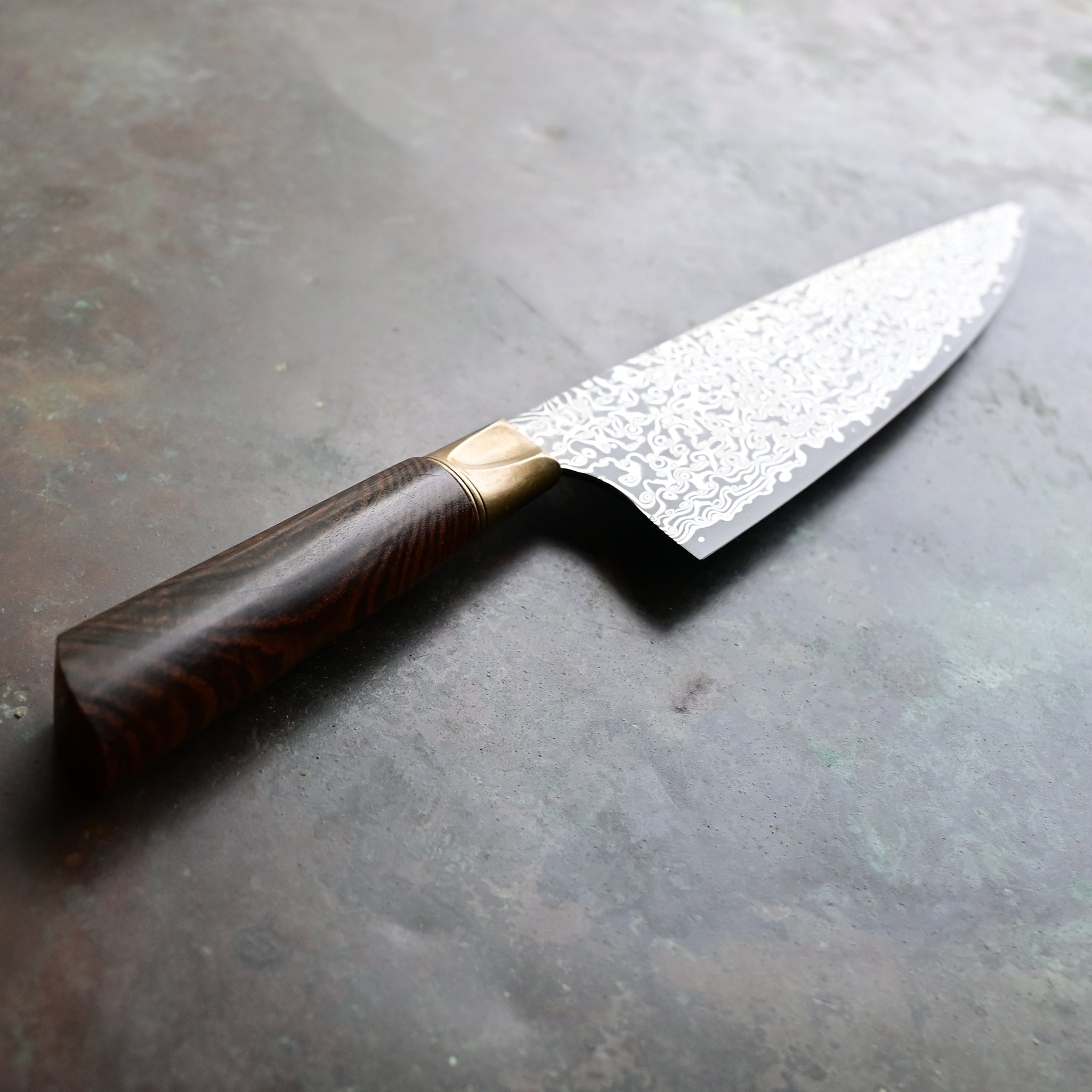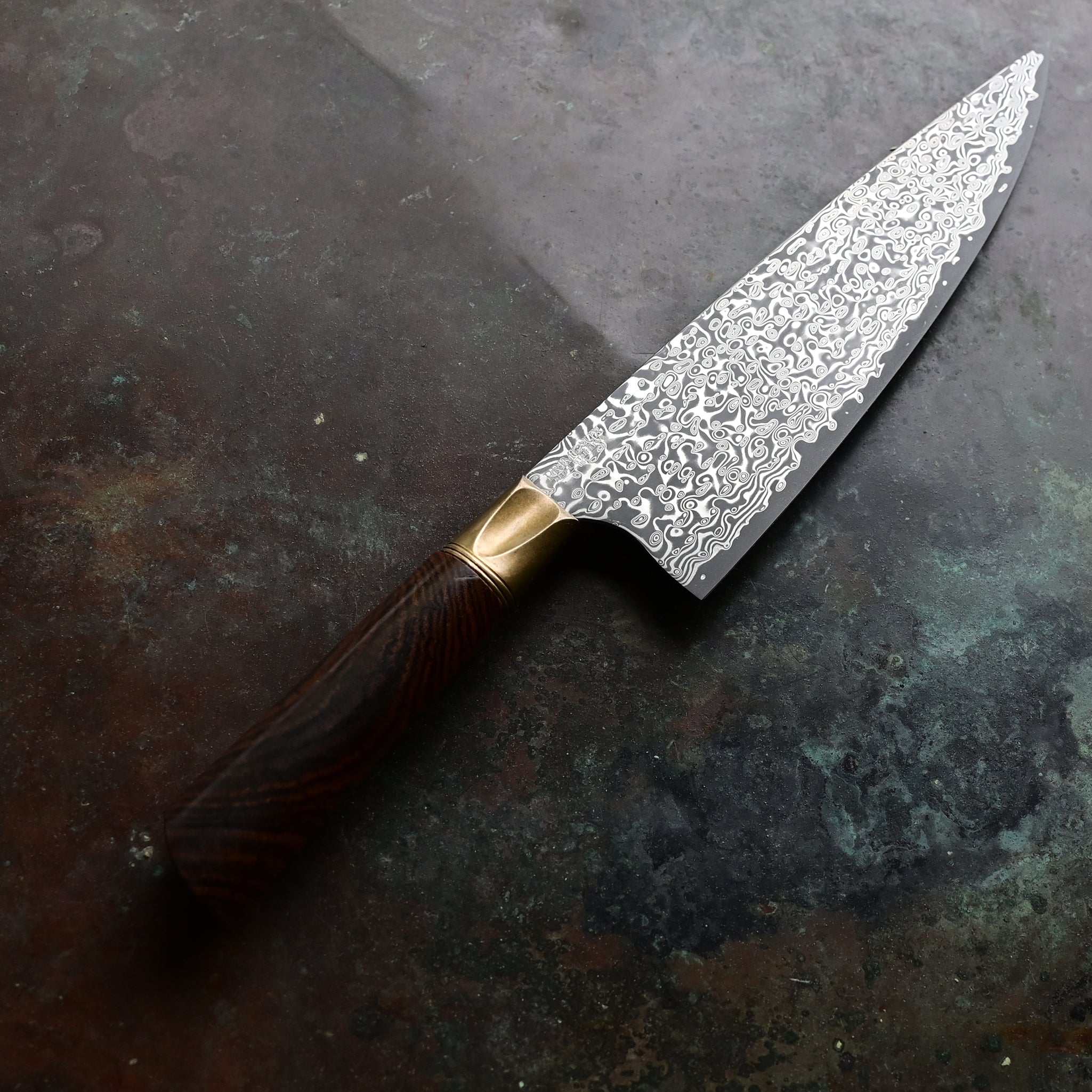 Bocote Damascus Chef with Aged Bronze Bolster
Sale price

$850.00
Regular price
(/)
---
One-of-a-kind Bocote Hand Forged Damascus Zenith Chef Knife with Aged Natural Bronze Bolster by John Phillips
Price: $850
Availability: Unique Piece - Only One Available
Specifications:
Blade Type: Zenith Chef
Blade: VG10 Stainless Damascus Steel
Bolster Material: Aged Natural Bronze
Handle Material: Cross Cut Bocote Wood
Heel Height: 2.25"
Overall Length:

13.5"

Blade Length: 8.5"
The Zenith Chef design presents a stunning overall aesthetic, seamlessly blending elegance with robust durability. While the knife is a visual delight, it is also constructed to endure the demands of daily use, ensuring lasting durability and reliability. This fusion of beauty and strength makes the Bocote Chef Knife a joy to use and a dependable companion in any culinary endeavor.
This Bocote Chef Knife, crafted by the award-winning knife maker John Phillips, is a unique and exquisite tool priced at $850. This knife features a Zenith Chef blade hand forged from VG10 stainless Damascus steel, renowned for its sharpness and durability.
John Phillips puts a lot of care into making all of his knives, using old and new ways to make sure each one is dependable, feels good in your hand, and looks great. The aged patina on the bronze bolster makes this knife really special and something that will catch anyone's eye in the kitchen.

The handle of the chef knife is made from cross-cut Bocote wood, showcasing the natural rings and patterns of the tree. The wood has been carefully selected and crafted to provide both beauty and functionality, ensuring a comfortable grip and an aesthetically pleasing design.
John takes pleasure in crafting distinctive knives that stand the test of time, serving well in any kitchen while also holding significant value for collectors. He ensures each piece is both practical for daily cooking and a unique treasure for those who appreciate exceptional craftsmanship. 
Whether you are a professional chef or a home cook, the Bocote Chef Knife with Patina Bronze Bolster is designed to enhance your culinary experience. With its sharp blade, comfortable grip, and beautiful design, this knife is a true work of art and a testament to the skill and passion of John Phillips. Don't miss your chance to own this one-of-a-kind knife. Act now and bring a piece of culinary excellence into your kitchen.
Choose options