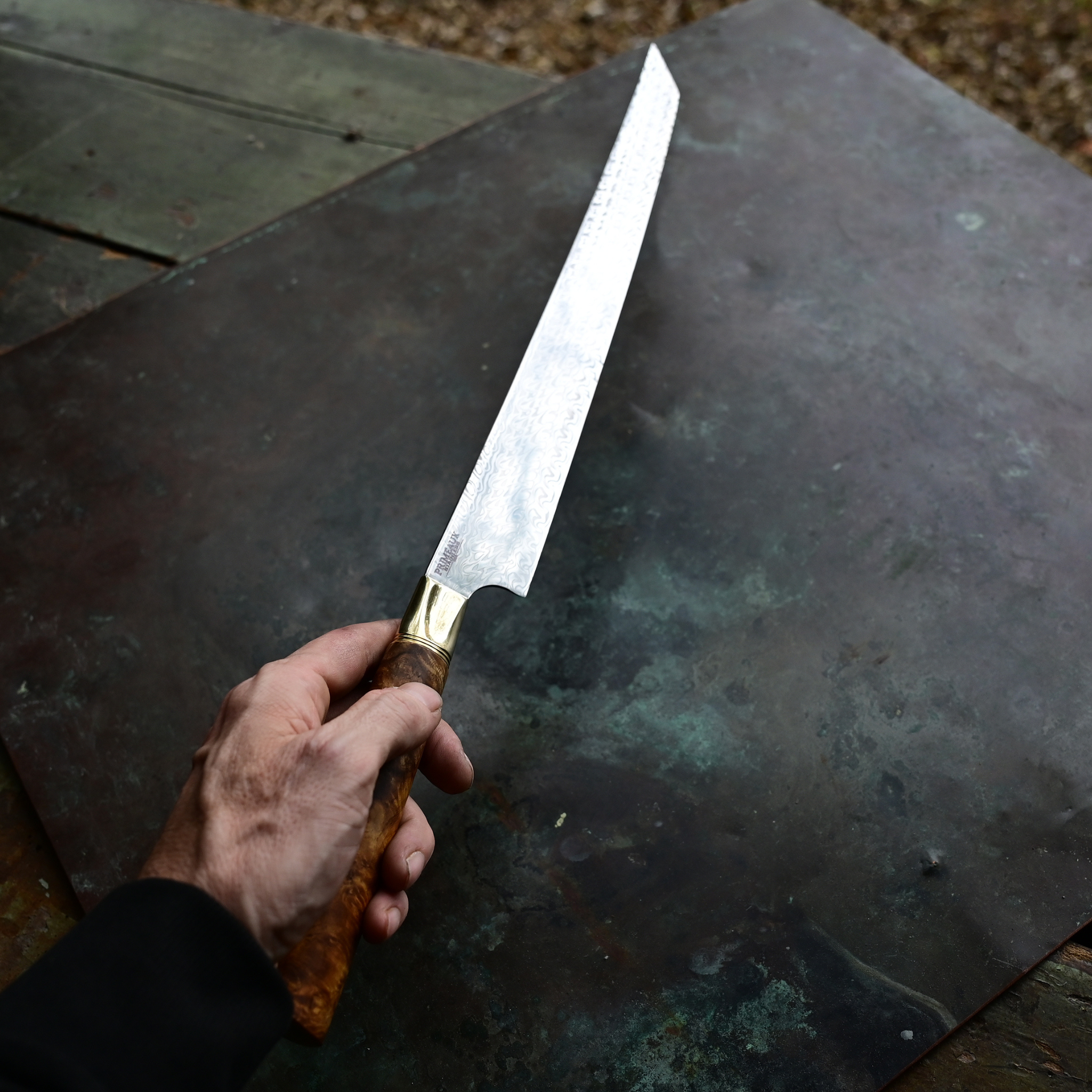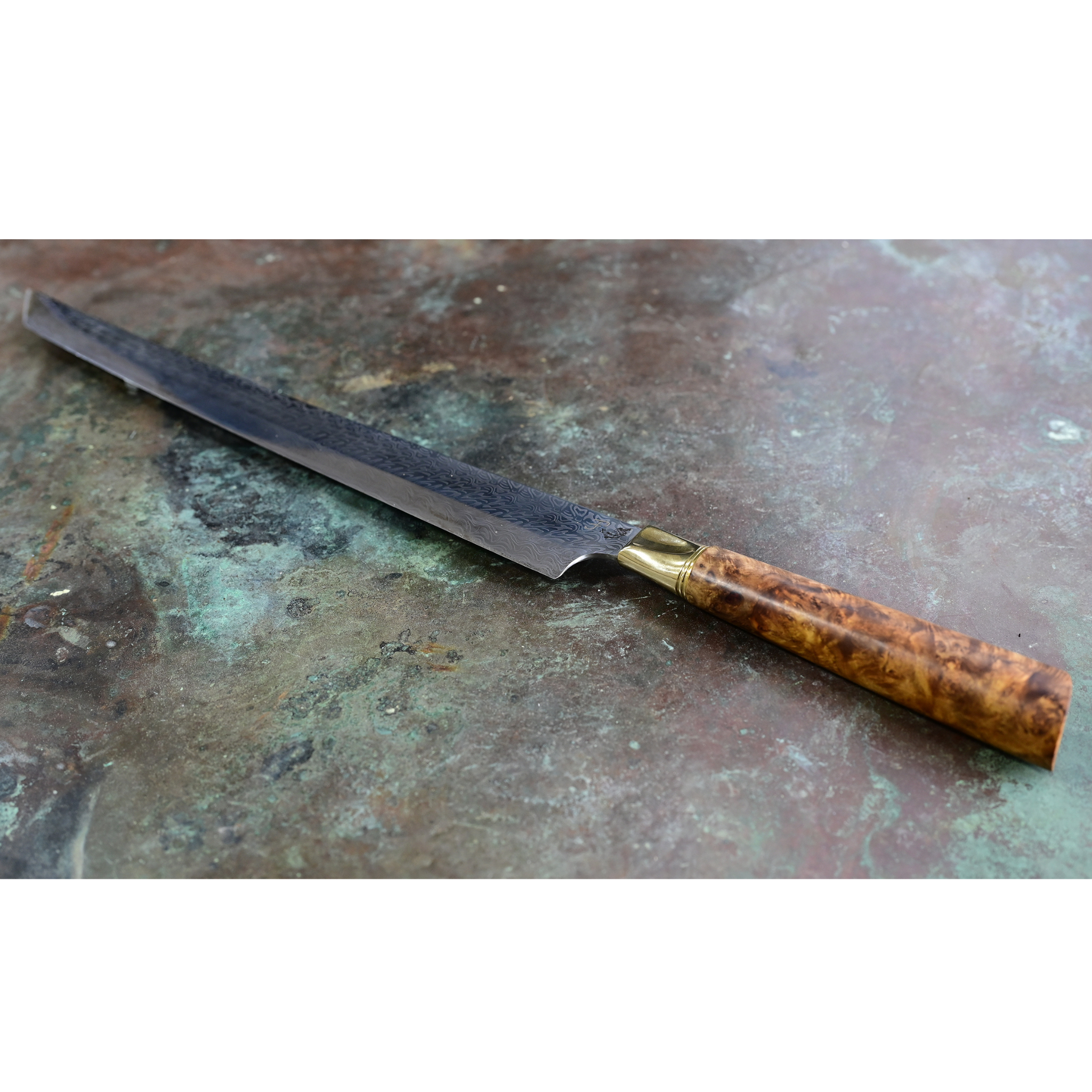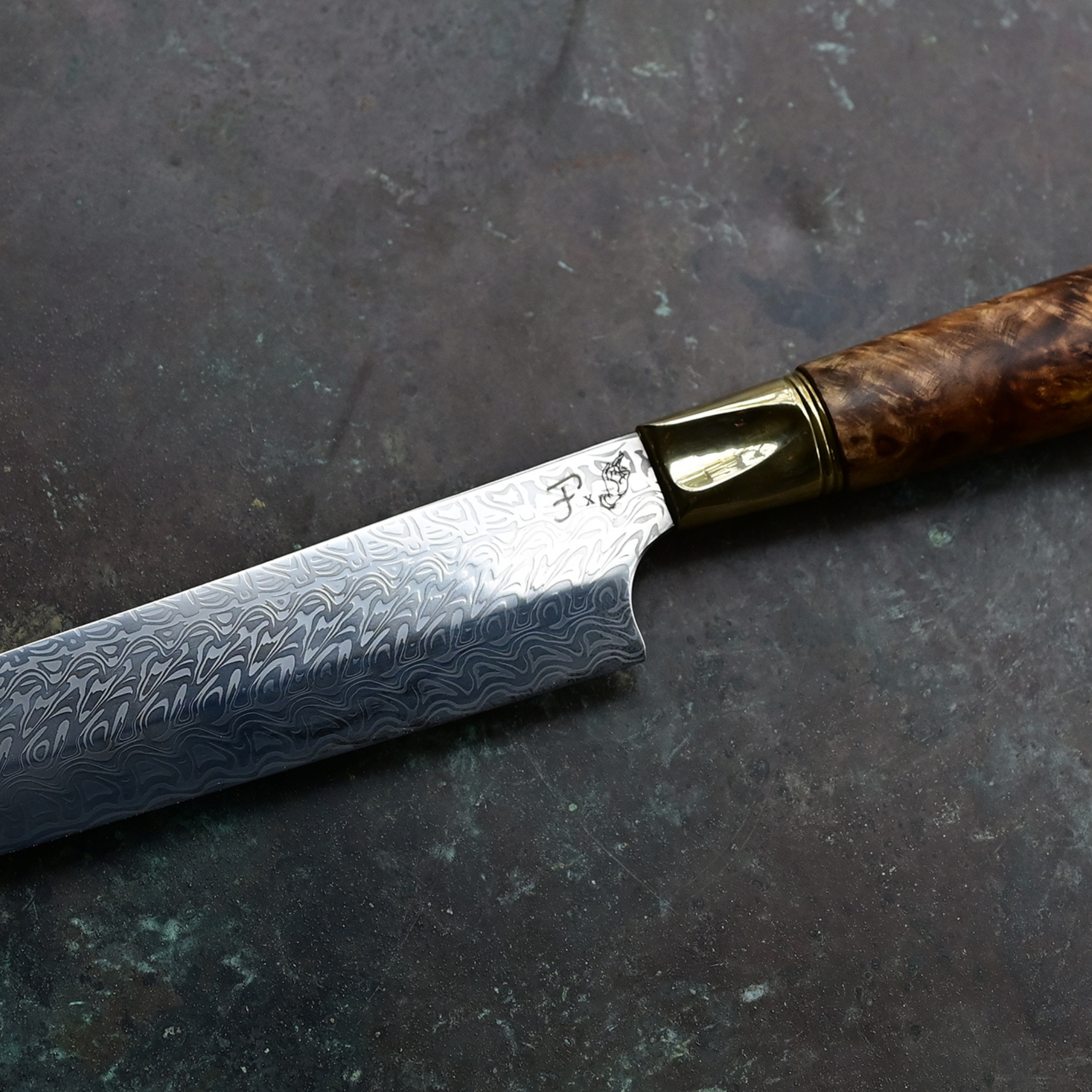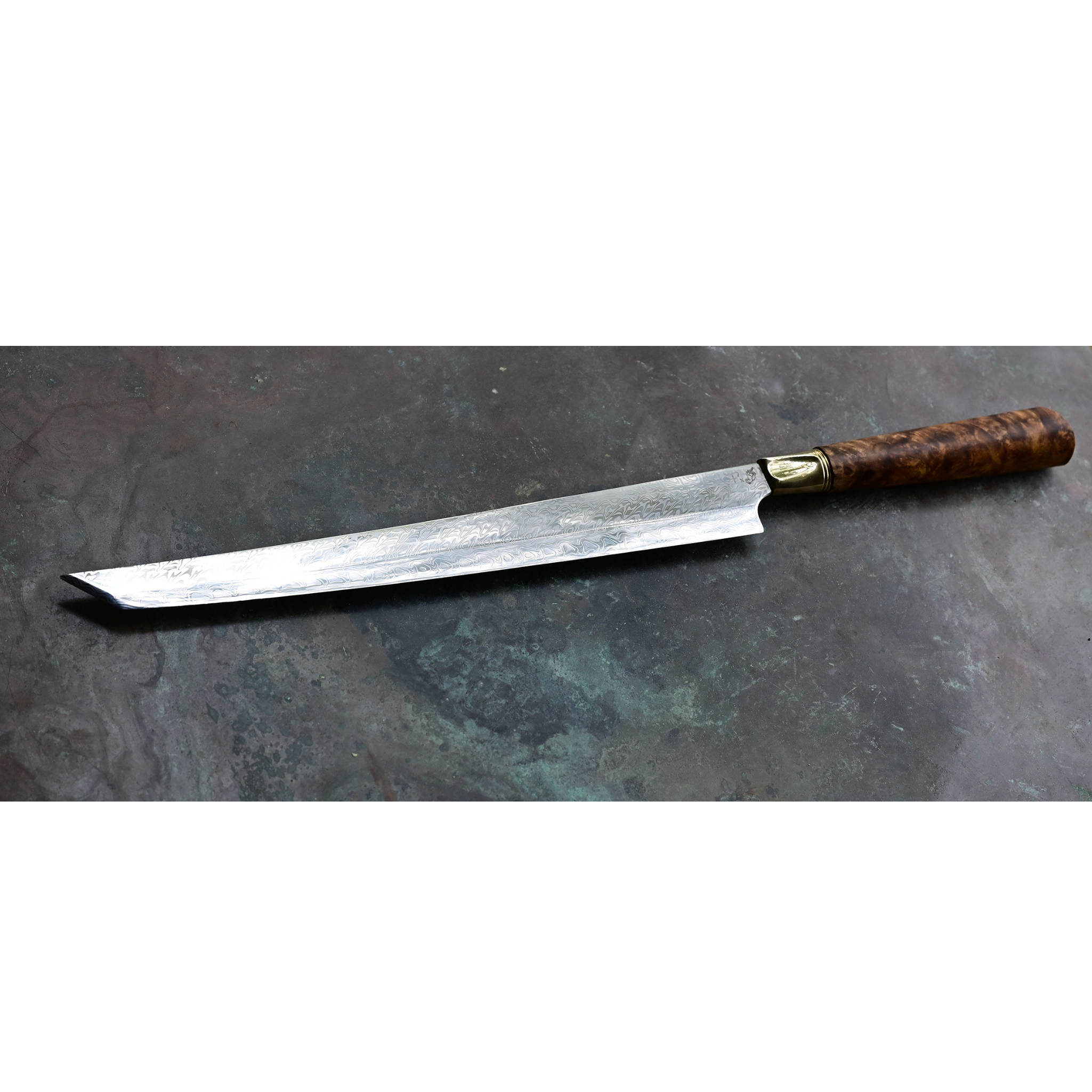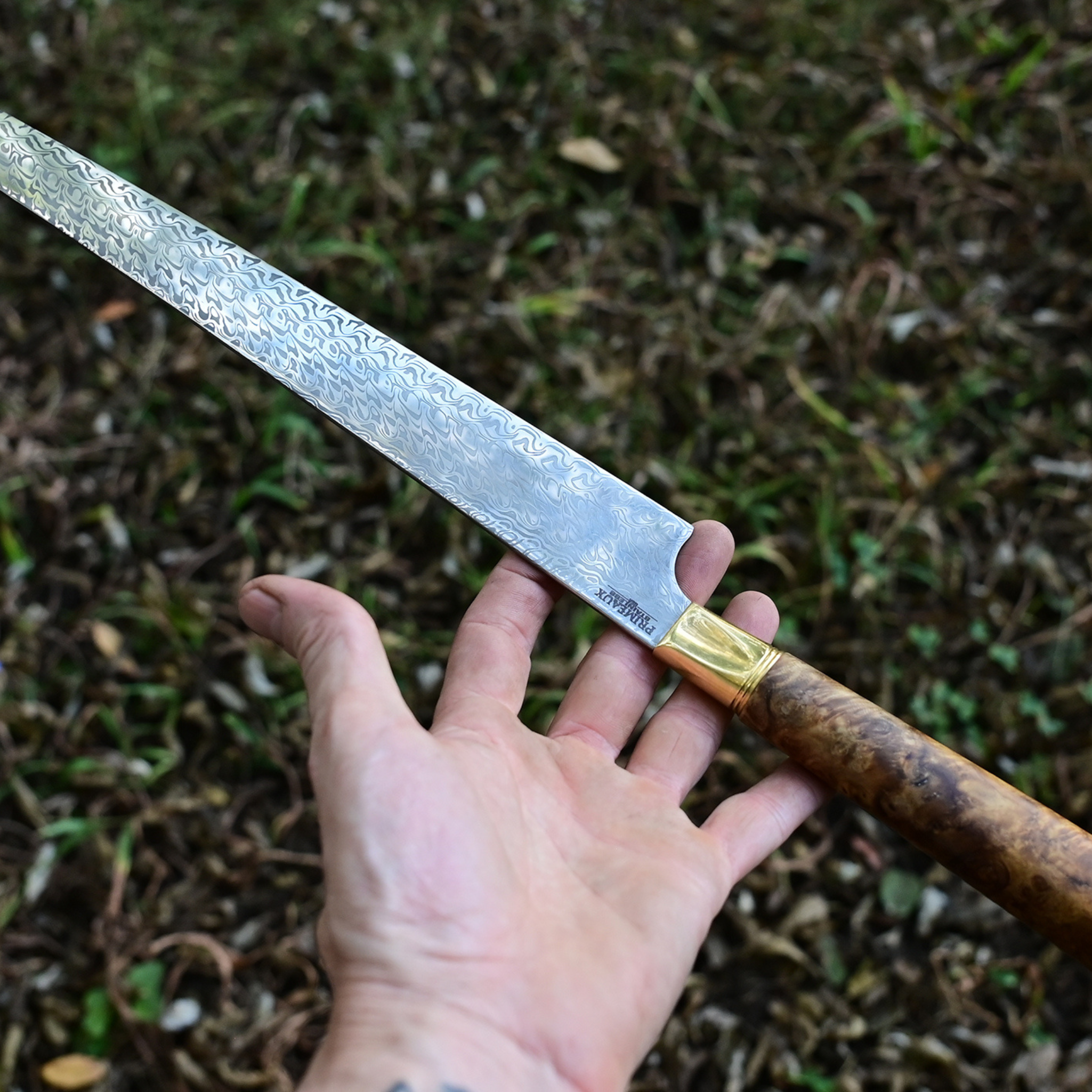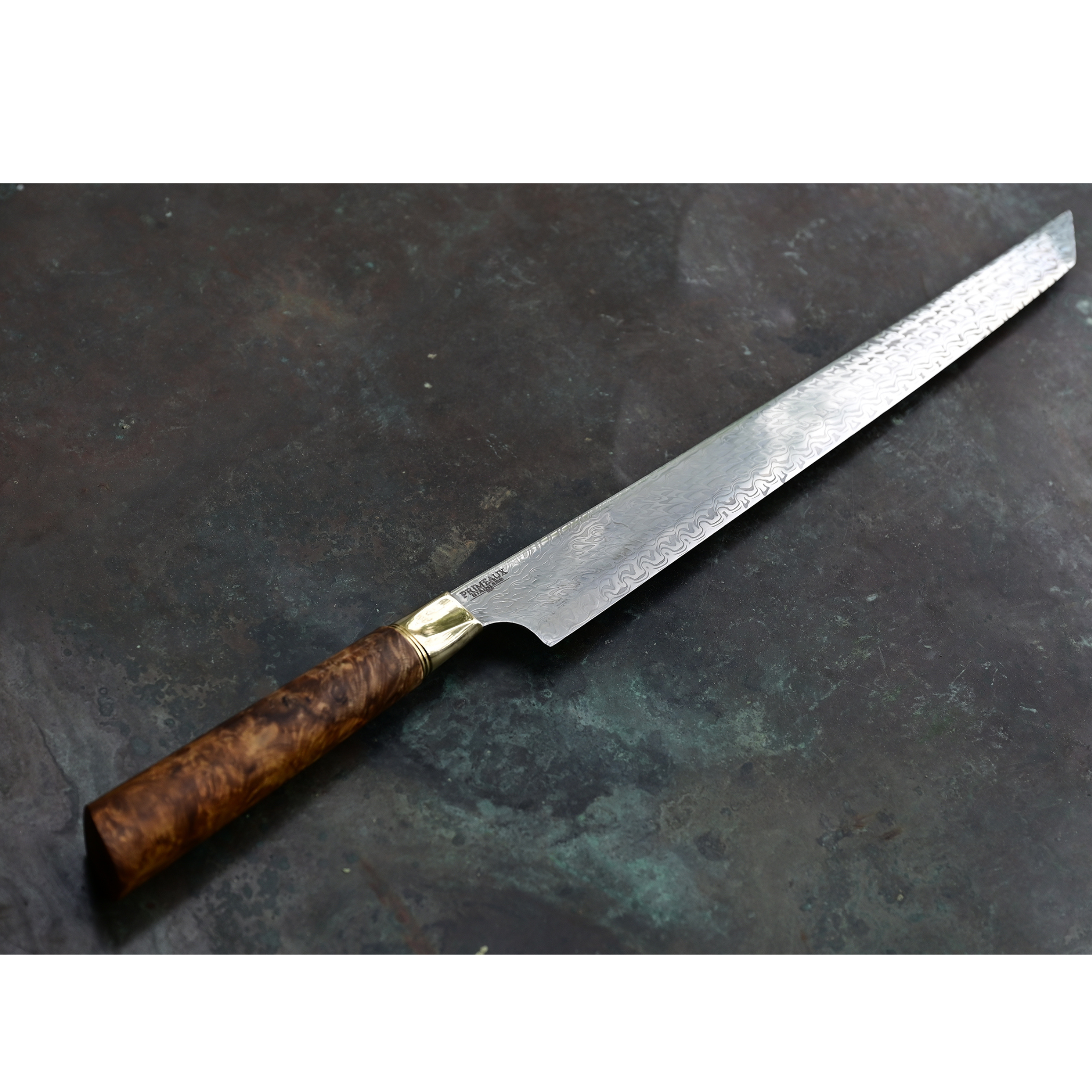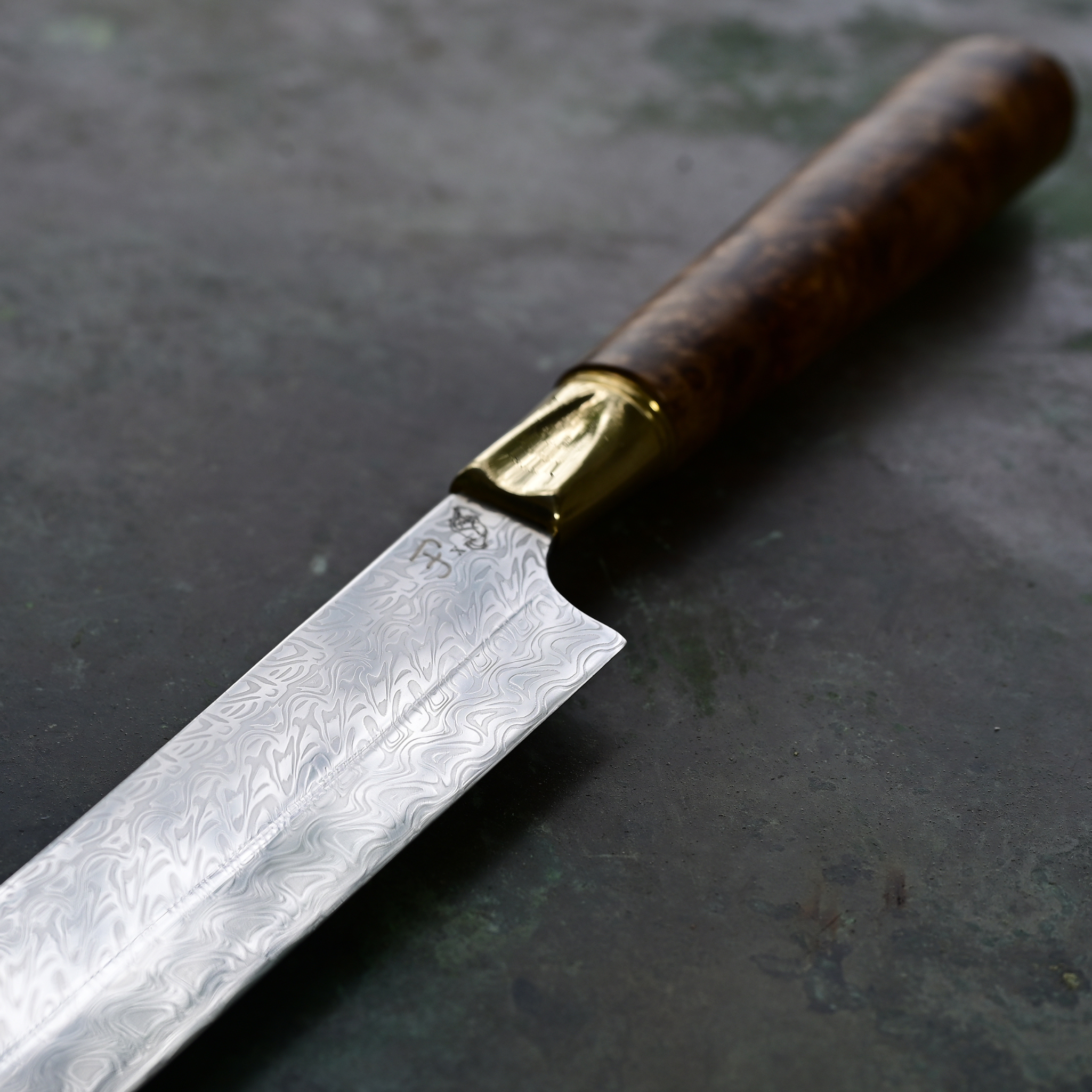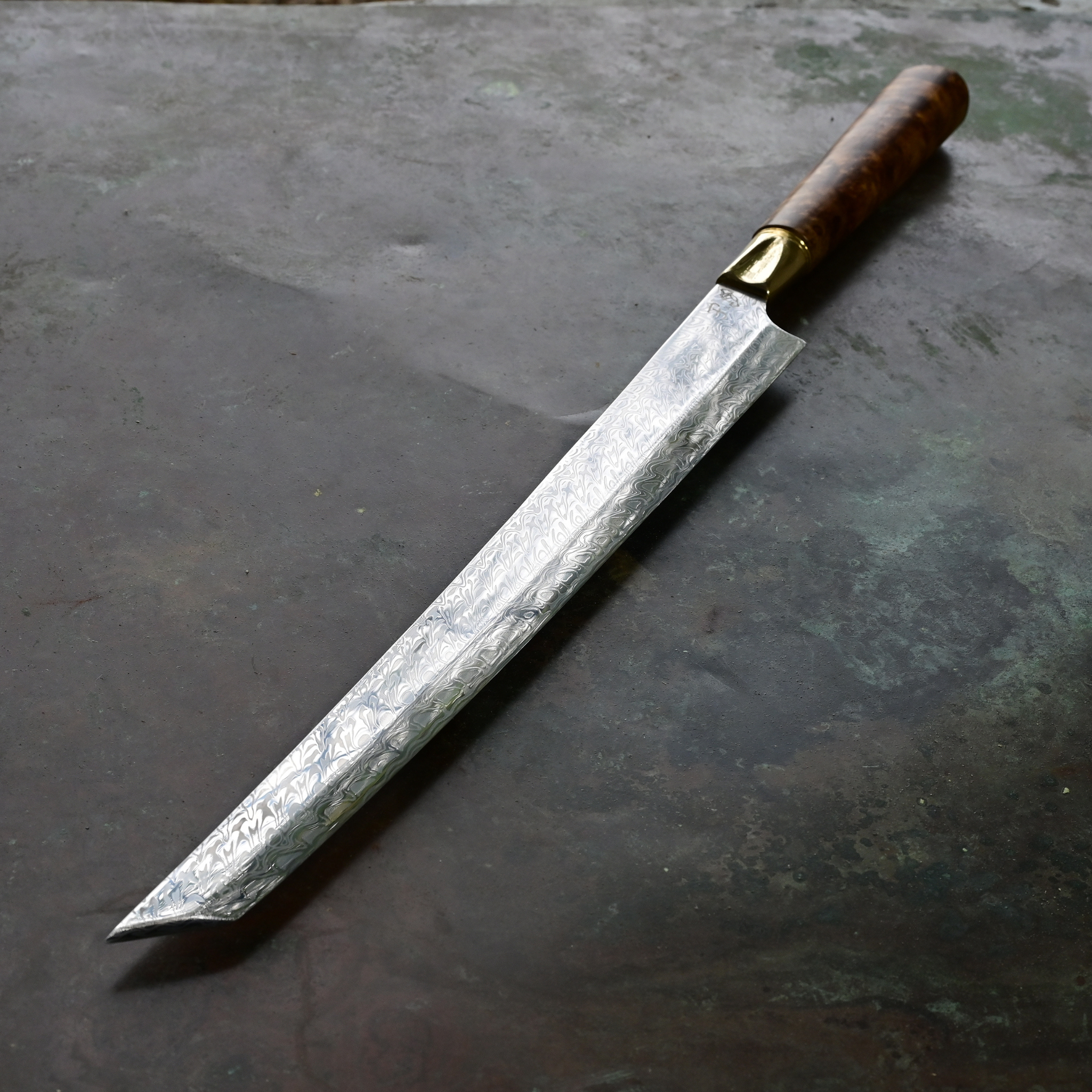 Amboyna Burl Tanto Sashimi Sword
Sale price

$2,600.00
Regular price
(/)
---
This is a traditional Japanese style Tanto blade with a rarely seen single left handed bevel. 
Blade Steel: Forged with high-quality stainless Svavner Damasteel, offering exceptional edge retention, a super sharp 90/10 bevel and deeply striking visual appeal
Price: $2600, one-of-a-kind piece: this sashimi sword is a prized element to the art of sushi and can be used for a variety of kitchen tasks 

including precision slicing of anything delicate like fish, meats, artful vegetable prep, and expertly crafting intricate and thin sashimi presentations.

Handle: Stabilized Amboyna burl handle provides a unique, natural aesthetic along with an ergonomic grip
Bolster: The bolster is made from polished bronze, adding elegance and ensuring perfect hand alignment for precise cuts
Blade Length: 12.8-inch (330mm) blade ideal for the delicate tasks involved in sashimi preparation and precise movement and control during slicing
Overall Length: An impressive 19.75 inches (550mm) in total length, providing reach and control
Heel Height: 1.5 (40mm) heel height supports precise and delicate slicing
Function: A statement piece for any serious sushi kitchen, a workhorse of a knife that features a traditional tanto style blade with a rare single left-handed 90/10 bevel that can be used by both right and left handers and it is incredibly difficult to find this type of knife anywhere but Primeaux. This knife would make a thoughtful gift to any south paw sushi lover or collector of traditional Japanese style knives!

The Amboyna Burl Tanto Sashimi Sword with a forged Svavner Damasteel blade is a one-of-a-kind specialty tool by John Phillips and designed for the sushi connoisseur, combining functionality with an extraordinary left-handed design, making it an essential addition to the serious sushi kitchen.

Choose options