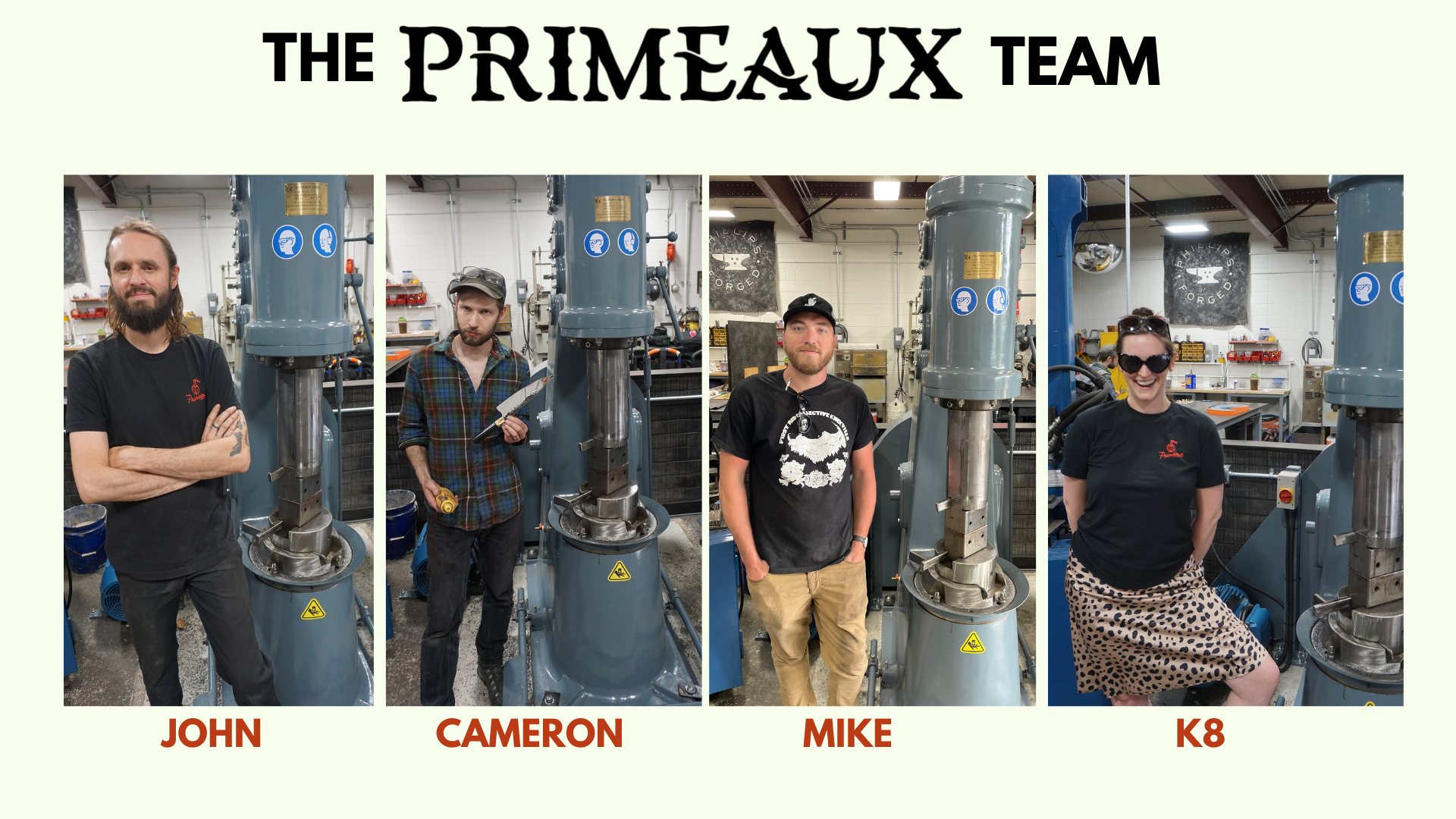 We've Officially Launched Primeaux!
Introducing- the Zenith Chef Knife and the Meridian Petty Knife- Pre-order for delivery by the holidays: 12/16/22
We are offering an especially limited individually numbered set of 50 pairs at $100 off.
Specifications for Zenith Chef Knife:
Blade: 8.5" Cutting edge
13.5" Overall length
Heel: 2.25"
Weight: 7oz
---
Specifications for Meridian Petty Knife:
Blade: 6.5" Cutting edge
11.5" Overall length
Heel: 1.4"
Weight: 5oz
--- 
These iconic First Edition handles are made from domestically sourced figured black maple wood, the sharp and strong premium-quality AEBL stainless steel blade is formulated to resist rust and the patented cast bronze bolsters are designed with the perfect pinch grip in mind that will fit your thumb perfectly.
Lose track of all time and space while chopping with these ergonomic knives- they are the best of the best for any kitchen, home or restaurant. 
Are you a member of our newsletter???
It's fun, we promise.
Join for product updates (shhh! there's something *else* coming soon), curated playlists and delectable recipes from world renowned menus...