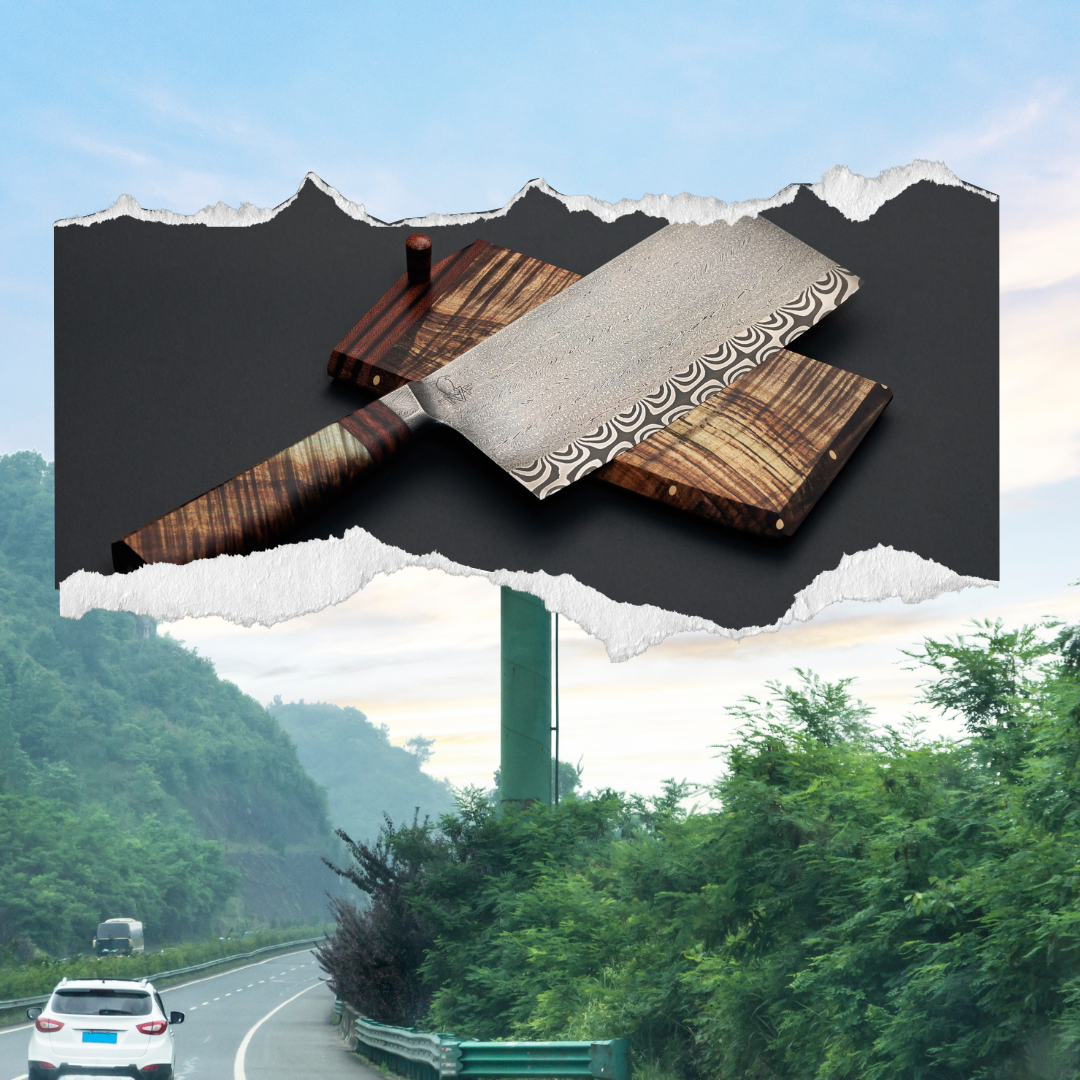 Casey Vilensky: Canadian Based Knifemaker to Teach Upcoming Workshop
In the intricate world of knifemaking, few names resonate with the same reverence as Casey Vilensky of Lynn Valley Forge! This Vancouver-based bladesmith, known for his meticulously handcrafted custom chef knives, is joining us at Primeaux for a workshop like no other. But before we delve into the workshop's offerings, let's get acquainted with the man himself.
The Transition from Luxury Autos to Luxurious Blades
Casey's journey into knifemaking is as unique as the blades he forges. With two decades rooted in the luxury automotive industry, one might wonder how cars transition to knives. But for Casey, it was a natural progression. The precision, attention to detail, and the quest for perfection he mastered in the automotive world translated seamlessly into his knifemaking endeavors.
An Artisan's Approach
Casey doesn't just forge knives; he creates culinary masterpieces. Each knife showcases his unique touch, as he painstakingly crafts every element from scratch, including his high-carbon damascus patterns. Ranging from intricate mosaics to classic forms, each blade is a testament to Casey's unwavering commitment to quality.
Drawing inspiration from traditional Japanese styles and globally renowned custom knife makers, Casey's knives are as functional as they are artistic. Designed for everyday use, these blades are also sure to turn heads with their unparalleled craftsmanship. Further ensuring perfection, Casey stabilizes the handle and saya woods himself, bringing the entirety of the knifemaking process in-house.
Perhaps one of the most admirable traits of his work ethic is his rigorous quality checks. Each blade undergoes hardness testing along its entire edge length using a calibrated digital Rockwell hardness tester, emphasizing Casey's uncompromising approach.
The Primeaux Workshop Experience
Now, the magic of Casey's craftsmanship is coming to Primeaux. Our upcoming 4-day Mosaic Damascus Integral Bolster Knifemaking Workshop will provide attendees with a rare opportunity to learn from Casey himself. Together with Knoxville's own John Phillips, another heavyweight in the bladesmithing arena, participants will be immersed in an unparalleled knifemaking journey.
From hydraulic forging and power hammering to heat treatments, grinding, and hand sanding, the workshop promises an in-depth dive into the world of knifemaking, all under the watchful eyes and guided hands of Casey and John.
Join Us in Crafting Legacy
Set to take place from October 19-22, 2023, at our Primeaux shop, this workshop is an invaluable opportunity for both budding and seasoned bladesmiths. But act quickly – with only TWO spots available and a closing date of September 20th for registrations, this is an experience in high demand.
Whether you're a longtime fan of Casey Vilensky's work or new to the world of knifemaking, this workshop promises to be an unforgettable deep dive into the craft. Don't miss your chance to forge under the guidance of one of the best in the business!